DNC 2020: Final day recap as Joe Biden accepts presidential nomination
DNC 2020 - Day 4: Thursday 20 August 2020
DNC 2020: Final day highlights
Joined by an array of other politicians, Joe Biden closed out the Democratic National Convention on Thursday with a speech accepting his party's nomination to challenge President Donald Trump in the Nov. 3 U.S. election.
Biden's speech on Thursday capped off the 2020 DNC and was of a positive nature as he offered his views on how the nation's problems could be managed.
"History has delivered us to one of the most difficult moments America has ever faced," he said. "The worst pandemic in over 100 years. The worst economic crisis since the Great Depression. The most compelling call for racial justice since the 60s. And the undeniable realities and accelerating threats of climate change.

"So, the question for us is simple: are we ready? I believe we are."
Other leading politicians added their weight to the Biden/Harris campaign.....
U.S. Senator Tammy Baldwin (Wisconsin): "We all have stories like this. Stories about a time when the system was rigged against us. When we were counted out, left out, pushed out. Just think of what we've heard these past four days."
"That's the America we will be with Joe Biden and Kamala Harris in the White House. A nation that plans. A nation that builds. A nation that builds back." "You might know me as the guy who ran for president talking about math and the future. Unfortunately for all of us, that future is now."
"I have gotten to know both Joe and Kamala on the trail over the past year — the way you really get to know a person when the cameras are off, the crowds are gone, and it's just you and them. They understand the problems we face. They are parents and patriots who want the best for our country. And if we give them the chance, they will fight for us and our families every single day."
Atlanta Mayor, Keisha Lance Bottoms: "People often think they can't make a difference like our civil rights icons, but every person in the movement mattered —those who made the sandwiches, swept the church floors, stuffed the envelopes. They, too, changed America." "We have cried out for justice, we have gathered in our streets to demand change, and now, we must pass on the gift (the late civil rights activist and congressman) John Lewis sacrificed to give us, we must register and we must vote."
Mayor of Indiana, Pete Buttigieg: "Just over 10 years ago, I joined a military where firing me because of who I am wasn't just possible — it was policy. Now in 2020, it is unlawful in America to fire anyone because of who they are or who they love. The very ring on my finger reflects how this country can change."
"Every American must now decide. Can America be a place where faith is about healing and not exclusion? Can we become a country that lives up to the truth that Black lives matter? Will we handle questions of science and medicine by turning to scientists and doctors? What will we do to make America into a land where no one who works full time can live in poverty?"
ICYMI: Billie Eilish endorses Joe Biden
The pop superstar endorse Joe Biden in a video released earlier today. "You don't need me to tell you everything is a mess. Donald Trump is destroying our country, and everything we care about," said Eilish.
"We need leaders who will solve problems like climate change and Covid, not deny them."
Pelosi says she opposes smaller coronavirus relief bill
U.S. House of Representatives Speaker Nancy Pelosi said on Thursday that now was not the time for the chamber to pass a stripped-down coronavirus relief bill, after more than 100 House Democrats urged their leadership to pass enhanced unemployment benefits.
"I don't think strategically it's where we should go right now because the Republicans would like to pass something like that and say forget about" other Democratic priorities, Pelosi said in an interview on PBS's 'NewsHour' program.
Pelosi said she would also want any legislation to include aid for state and local governments, food aid for children, funding for vote-by-mail and other initiatives.
On Tuesday, more than 100 Democrats in the House of Representatives issued a letter urging Pelosi to allow a vote on a bill to reinstate the lapsed $600 a week unemployment benefits until the coronavirus pandemic ends. Asked about the letter, Pelosi said: "I don't think the timing is for us to do it right now". (Reuters)
Trump supporters fly a banner saying "Joe Biden is losing it, vote Trump", ahead of the Democratic national convention this evening....
Jill Biden on what to expect from husband's speech
Joe Biden's wife, Dr. Jill Biden, spoke to Lester Holt on NBC about what to expect from the Presidential candidate's speech this evening.
"What you're gonna feel tonight is Joe's optimism, his energy, his empathy, all of those things," she told Holt.
VP contendors to back Biden
Wisconsin Sen. Tammy Baldwin, Atlanta Mayor Keisha Lance Bottoms and Illinois Sen. Tammy Duckworth were all in the running to be Biden's VP nominee, and tonight they'll all show their support for the presidential nominee with speeches to the convention.
Boy who bonded with Biden over stuttering to play part tonight
13-year-old Brayden Harrington met Biden in February at a campaign event. The presidential nominee, who has coped with a stutter since childhood, gave Harrington advice on how to deal with stuttering.
"How Biden can use this speech to fire Trump"
Interesting opinion article from Paul Begala, a Democratic strategist who was a consultant for Clinton's '92 campaign.
"Presidential nominee Joe Biden is trying to get America to tell President Donald Trump, "You're fired!" That has only happened to four presidents in the past 100 years. So, there is a lot riding on Biden's speech tonight. As one of the folks who helped Bill Clinton write his convention speech in 1992 -- the last time we fired an incumbent president -- I have some thoughts."
Worth reading ahead of Biden's big moment later tonight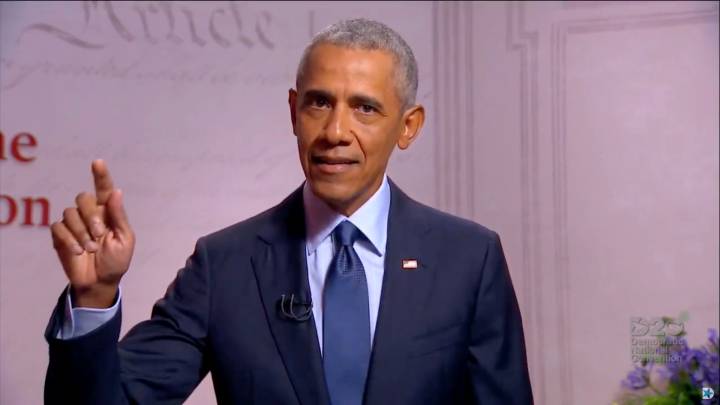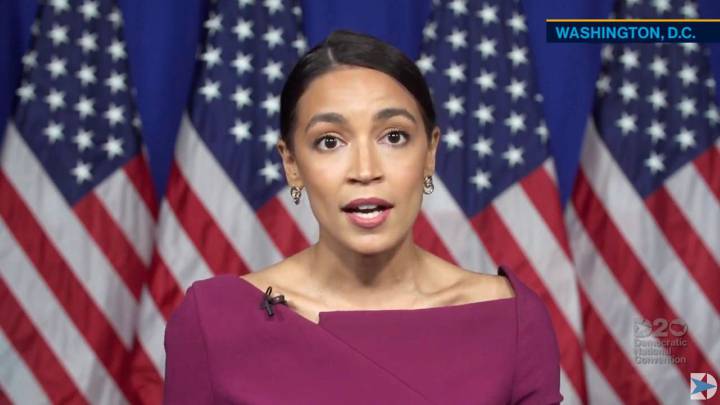 DNC 2020 Day 2 summary as Jill Biden, Clinton & Ocasio-Cortez speak
DNC Day 2 Summary
It was AOC's turn to speak, briefly, on Tuesday, but the Convention also saw a keynote speech that featured 17 voices, with the party saying it wanted to accommodate as many young Democratic officeholders as possible given the time constraints of the virtual convention.
After party
Proceedings tonight get underway at 21:00 ET, 18:00 PT, and will last two hours. And if you're not done then, you can tune into the after party...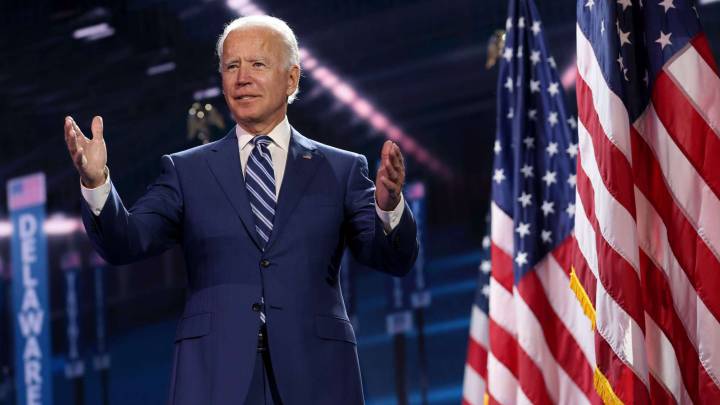 DNC 2020 Day 4: Joe Biden, Cory Booker, Tammy Duckworth and Tammy Baldwin among speakers
Who is speaking tonight?
In addition to Joe Biden, whose family will also be speaking the following are on the list for tonight:
New Jersey Sen. Cory Booker
Former South Bend, Ind., Mayor Pete Buttigieg
California Gov. Gavin Newsome
Atlanta Mayor Keisha Lance Bottoms
Wisconsin Sen. Tammy Baldwin
Illinois Sen. Tammy Duckworth
Delaware Senator Chris Coons
Entrepreneur Andrew Yang
Former New York City Mayor Mike Bloomberg
DNC 2020 fourth and final night: welcome
Hello and welcome to coverage of the fourth and final night of the Democratic National Convention.
Due to the coronavirus pandemic this is of course a virtual convention, with the Dems calling it the 'Convention Across America'.
The main business tonight? Former Vice-President Joe Biden will speak to the party and accept the nomination as their presidential candidate. Of course as much as he's speaking to the Democrats, this is also a campaign speech for the election on 3 November this year, meaning he'll be looking to get his pitch just right to gee up faithful voters and start persuading the undecided that he's the man to lead the US forward into a post-Trump era.