Boca Juniors set to demand at least $10 million for Cristian Pavón
The LA Galaxy bosses have made a formal approach to permanently sign Cristian Pavón, who's loan ends at the end of the current season. According to transfermarkt he is worth $12.10 million.
Cristian Pavón was not the same player when he returned to Boca Juniors after his participation with Argentina in the 2018 World Cup. After several rough months in Boca, he needed a new challenge to get his confidence back and there was one man who could get the best out of the 24-year-old, Guillermo Barros Schelotto.
Schelotto managed Pavón for three years when he was the coach for Boca Juniors, and it was during that time he was called up to the national team. When the manager saw an opportunity to bring him to the Los Angeles Galaxy the player didn't doubt it for one second.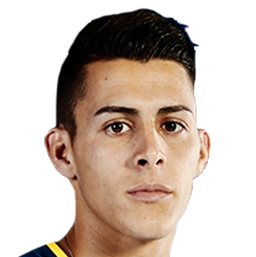 Pavón's loan expires at the end of the season
The Argentine striker arrived last year during mid-season and made an immediate impact. During the 2019 regular season he played a total of 9 games, scoring 3 goals and giving 8 assists. He was fundamental for Galaxy's return to the playoffs for the first time since 2016.
Pavón started the 2020 campaign right where he left off last year. This year he has played 9 regular season games, scoring 6 goals and giving 4 assists. He is without a doubt Galaxy's most important player and there is no secret that the five time MLS Cup champion wants to retain him for the long term.
The problem is that his loan ends at the end of the current season and according to TyC Sports LA Galaxy has to pay the $20-million buyout fee to Boca Juniors to keep Pavón. This is the first time Galaxy's bosses made a formal approach to try to sign the 24-year-old and they want to reduce the buyout fee to $10 million. Negotiations just started as the 2020 MLS season continues amid the coronavirus pandemic.