Casillas: "I'm not a fan of modern football, I don't like it"
Santiago Cañizares posted a preview of his interview with the former Real Madrid keeper, in which he gave his thoughts on the Super League.
Iker Casillas was interviewed by his old team mate Santiago Cañizares on his You Tube channel - the television pundit and former goalkeeper published a brief snippet on social media today. In it, Casillas looked back over his career at Real Madrid and gave his opinion on the Super League project. "I don't know if we should be heading towards a new world, with new challenges. And I don;t know whether people have realised or not that things have to change," the 2010 World Cup winner said.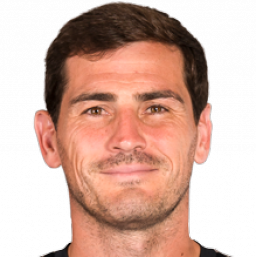 When asked whether he liked modern day football, Casillas gave a blunt reply: "No," and told Cañizares that he loved very second and "really enjoyed" being between the sticks and never suffered. "How I envy you!" was the ex-Valencia and Spain keeper's response. Iker adding that he is focused on his work with the Real Madrid Foundation but he admitted that he is still keen to follow through with his plan of presenting himself as a candidate for the presidency of the Spanish Footballers' Association (AFE). Casillas attended the presidential elections, supporting another of his old team mates David Aganzo, who was reelected.