Trezeguet: "Cristiano had problems with his team mates, but scored 100 goals..."
The French former player believes that the special treatment which Cristiano received was the cause of tension within the Juventus squad.
Euro 2020 is over for Portugal and Cristiano Ronaldo. The forward performed well at the tournament, after finishing as Serie A's top scorer in what was a mediocre season for Juventus. But his future remains unclear, however much the club try to include him in their plans. New Director of Sport Cherubini is keen to play down rumours that Cristiano could be leaving. "I don't have a crystal ball, but from what the club, the player and his agent have said, it doesn't look like he will move somewhere else on a transfer. He is an important player in our project. That's the situation and we are happy with him. We'll be waiting for him when he finishes his well deserved holidays," he said. But with no signals from Cristiano as to what he plans to do, the fans are starting to get worried.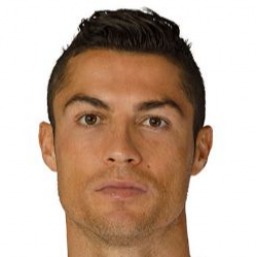 Meanwhile, David Trezeguet, who has just completed his role as club ambassador for Juventus, gave an interview to La Gazzetta dello Sport in which he spoke at length about Cristiano and the mistakes which the club made. Giving the Portuguese forward special treatment and favours was a mistake, says Trezeguet who felt it unnecessarily created within the dressing room. "The best thing they did was sign Cristiano, nobody expected CR7 at a club which has always carefully controlled its finances. Sure, there were a few problems with his team mates, but he scored 100 goals," Trezeguet told La Gazzetta, who asked if the preferential treatment towards Cristiano caused jealousy.
Zidane knows how to manage Cristiano
"I think the only person who could have handled it is Zidane. At Juve, maybe there is a lack of dialogue. A coach can take a player  to one side, show him a video of a game and say, 'Look, you spent 90 minutes walking around, I want you to help me to win'. Certain players help you to win games and you don't want them going against you, Ronaldo is one of those players and so is Dybala. Others, with all due respect, less so," Trezegol explained.