US NEWS
What does breast cancer look like on an ultrasound?
One in eight women in the United States will develop breast cancer during their life. One way the cancer, or a mass, can be seen is through an ultrasound.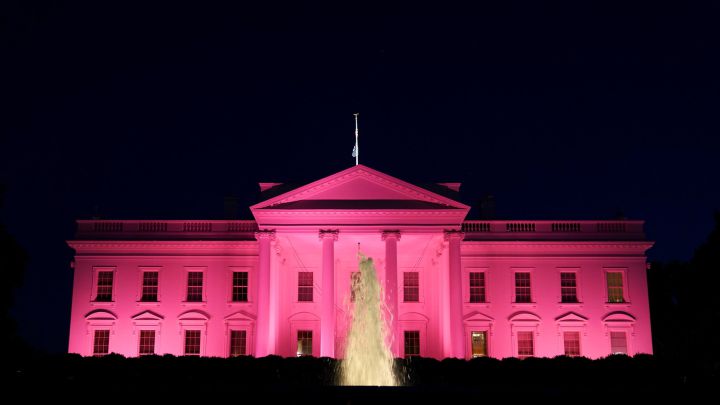 One of the main issues caused by covid-19 is excess death. When hospitals are filled up with covid-19 patients, and doctors cannot focus on other patients' issues, there can be fatal consequences.
When looking at cancer screening and prevention, covid-19 has taken a toll on the ability of medical professionals to diagnose and treat cancer promptly. Many older Americans postponed annual screenings out of fear of contracting the virus, which could mean they are living with cancer and do not know it.
One study that examined the screening and diagnosis rates of six cancers, including breast, lung, and liver, found that diagnosis dropped significantly compared to the pre-pandemic baseline. The study found that "the weekly average number of people diagnosed with these six cancers dropped by 46.4%. Specifically, breast cancer diagnoses dropped by 51.8% — from 2,208 to 1,064."
In speaking about her research, Mara Meyer Epstein, an assistant professor of medicine in the Division of Geriatric Medicine and the Meyers Primary Care Institute at UMMS, commented on how breast cancer screening rates dropped dramatically at the beginning of the pandemic. The consequences, according to Dr. Meyer Epsiten, "that it's possible that when people miss a screening test, they could be diagnosed with cancer down the line, but it might be at a more advanced stage than if it had been detected earlier by screening."
Cancer screenings done by women this year are down by 84%. Don't use the pandemic as an excuse to forget about other important health initiatives. Join me in kicking off Breast Cancer Awareness Mont as we #PaintNevadaPink and view my experience here⤵️https://t.co/8cODl8WVB8

— Dr. Bayo Curry-Winchell (@DR_BCW) October 1, 2021
How is breast cancer diagnosed?
Most commonly, breast cancer is diagnosed through a mammogram, essentially an x-ray of cheese tissue. During a mammogram, two metal plates press down on the breasts to capture photos that can determine if there are any issues.
Ultrasounds
Should an abnormality be identified during a mammogram, a doctor may use an ultrasound to get a closer look. According to Johns Hopkins Medical School, ultrasounds allow a medical professional to examine whether a mass captured in a mammogram is a "cyst filled with fluid or a solid tumor." They cannot, however, tell that a tumor is cancerous. A biopsy of the mass will need to be done to determine if it is cancerous or not.
Some doctors opt to screen for cancer using ultrasound if a patient is pregnant, has "dense breast tissue," or is younger than twenty-five. Unlike mammograms and other x-rays, there is no radiation danger to the patient, thus posing less risk to a pregnant woman.