SOCCER | BARCELONA
Xavi bans Piqué's Madrid trip under strict new Barcelona rules
At Barcelona, it appears one of the first players to be affected by Xavi's new rules is the coach's former team mate and team captain Gerard Piqué.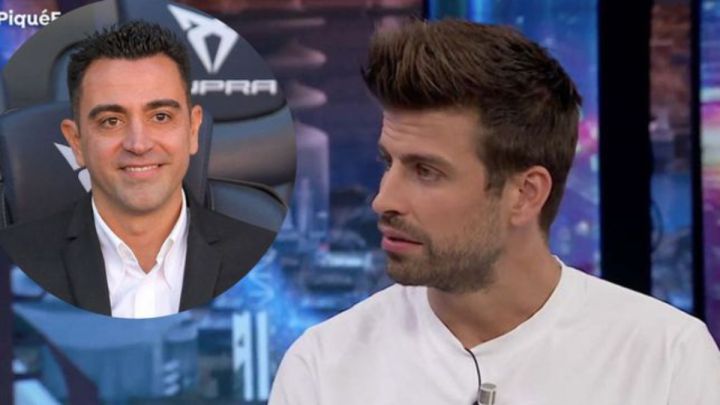 "Rules" was a word constantly repeated by Xavi during his official presentation as Barcelona's new coach on Monday.
In a bid to get Barcelona back to their best, the club legend wants to instill order and discipline among the squad from the off, and, as revealed by AS on Tuesday, has set out 10 rules to be followed by the players and staff.
Piqué banned from TV appearance
And it looks like one of the first players to be affected by these new rules is his former team mate and team captain Gerard Piqué, who will not be able to travel to Madrid next week for a scheduled TV appearance on a popular Spanish talk show.
The Barcelona defender was set to appear on TV show El Hormiguero (a show on which Sergio Ramos' wife, Pilar Rubio, was a regular collaborator until her move to Paris with her husband) to promote the new-look Davis Cup tennis tournament, which is organized by Piqué's company Cosmos.
But his new coach has put a halt to the trip and apparently Piqué has accepted Xavi's commands without any qualms. The former Al Saad boss has banned media interviews of this type as part of his new rules.
What may be more of an issue for Piqué would be if Xavi banned him from attending the Davis Cup itself, but it is understood that he has been given the green light to travel to Madrid for the tennis tournament, which gets underway in late December.
Pique's commitment to new Xavi project
Piqué has so far shown his absolute commitment to the new project that officially began on Tuesday with Xavi's first training session.
The Barcelona captain, who is currently sidelined with a muscle injury but is due to return to action after the international break, was the first to appear at the club's Ciutat Esportiva training grown this Wednesday, showing up two hours before the start of the session.
Xavi on Wednesday oversaw his second training session at Ciutat Esportiva but is currently without several squad members that are currently on duty with their respective national teams.