NFL
How did the New England Patriots get their name? Origin and meaning
Despite the Patriots being one of the most famous teams in the NFL, it is still quite unknown that the New England team was once called the Boston Patriots.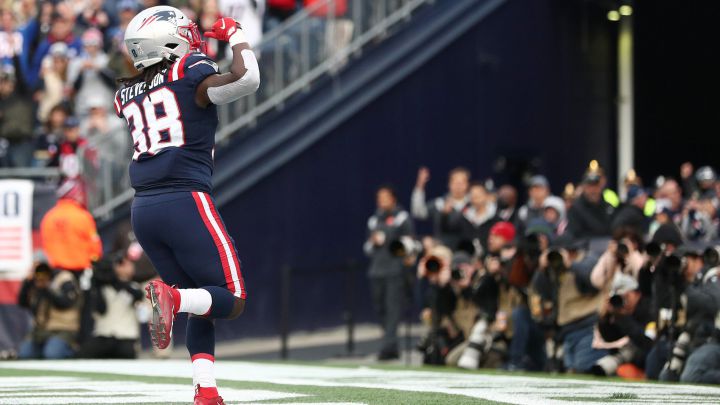 The New England team is one of the most famous and recognizable teams in the NFL, however, they have not always been named after their current name; the Boston Patriots had to change their name in 1971 following an identity crisis.
But why did the team's name change?
From Boston to New England

After an 11-year break without northeast representation in the AFL, it was announced on November 16, 1959, that professional football would return to the northeast. Having said this, the AFL awarded its final franchise to Boston businessman Billy Sullivan.
The businessman he was, Sullivan knew branding was the most important thing for the franchise so he was looking for a catchy name that he could successfully sell. Therefore, showing off his extensive marketing knowledge, Sullivan initiated a campaign to look for the best name, while he was marketing the Boston team at the same time.
Contest among fans decided initial name: Boston Patriots
The team set out a contest for fans and essays for children giving their opinions on the potential names. According to Bob Hyldburg, 74 people who were promised free tickets for one of the team's homegames, submited their name ideas. From all 74 names, three names were elected as finalists with the help of the children's essays: Minuteman, Bulls and obviously, Patriots. On February 20, 1960 the AFL released an official announcement of its last franchise: the Boston Patriots.
What does "Patriots" mean?

Originally located in Boston, the team was named the Patriots because of the area's heritage as the birthplace of the American Revolution.
Why New England?
At the beginning of the 1970s AFL and NFL merged placing the Boston Patriots in the East division. Taking into account that the Boston Patriots didn't have a regular home stadium which caused them to bounce from site to site, and that there was not much interest in pro football in the Boston area, the team decided to move to Foxborough.

"They were play in the old AFL and when they moved out to Foxborough they were really trying to broaden their reach and become a regional team," NFL historian Joe Horrigan said. "At the time most football fans in that area actually supported the NFL's New York Giants."
The change of site required a change in name which resulted in the New England tag ahead of the nickname Patriots: the New England Patriots.
"Bay State Patriots" strongly considered

However, this was not the only option considered by the club owners. Firstly, they strongly considered naming the team "Bay State Patriots" -- based upon Massuchusetts' official nickname -- but in fear of rival fans calling the team B.S. Patriots, after "Bullshit" instead of Bay State, the idea was finally discarded, leaving New England as the viable option.