Nintendo
Mario Kart 8 Deluxe confirms the 8 new tracks of DLC pack 3 and the selection couldn't be better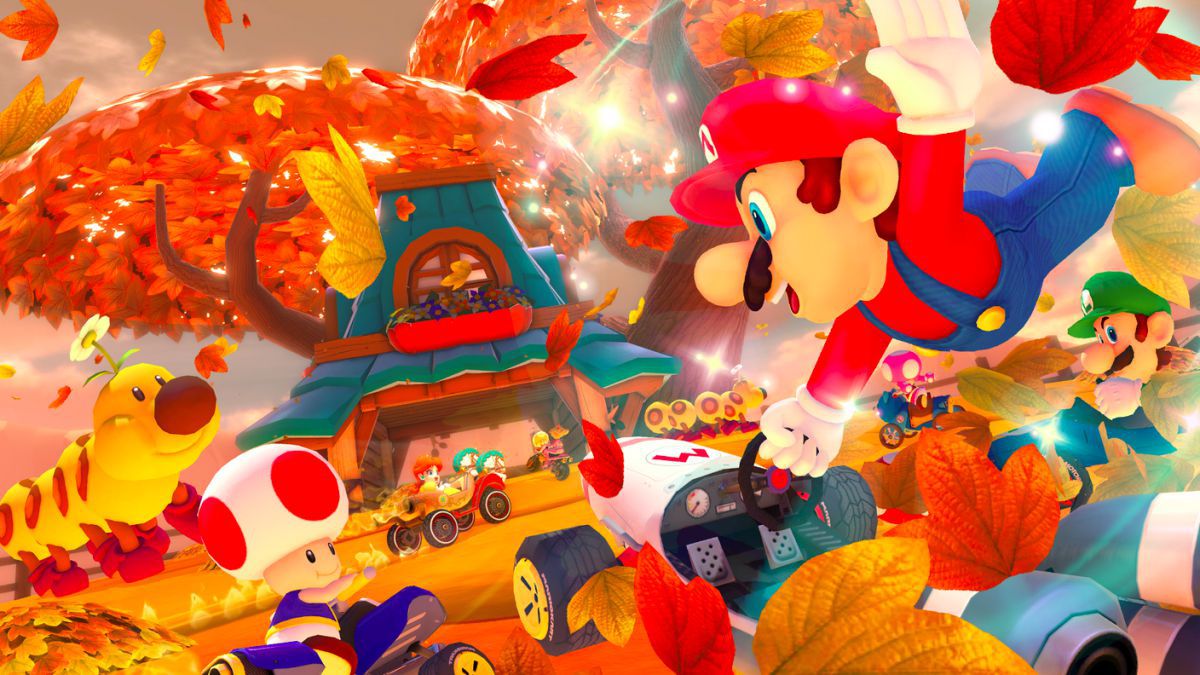 The third wave of Mario Kart 8 Deluxe's Booster Course Pass adds some of our favorites from the franchise: Maple Treeway and Rainbow Road from 3DS.
Mario Kart 8 Deluxe continues to move full speed ahead with a strong determination to become the best installment in the series' history. Nintendo has just announced the game's third content pack (of the six there will be) and its 8 new tracks couldn't be better chosen. The combo of the Maple Treeway and 3DS' Rainbow Path is unbeatable, bar none. We're talking about arguably the best Rainbow Road in the entire franchise. Let's add to it that there is representation from five different installments and a good mix between the classic tracks and the original ones from the recent Mario Kart Tour, many of which most of them have not been tested by console users.
Below we go with the full list of tracks of this Wave 3 of DLC for Mario Kart 8 Deluxe, which will be available on December 7 for subscribers of Nintendo Switch Online + Expansion Pack and for those who have taken the Booster Course Pass (priced at $24.99).
Booster Course Pass Wave 3 - Mario Kart 8 Deluxe: all tracks
Maple Treeway (Mario Kart Wii)
Rainbow Road (Mario Kart 7, Nintendo 3DS)
Boo Lake (Mario Kart Super Circuit, Game Boy Advance)
Berlin Byways (Mario Kart Tour, cell phones)
Rock Rock Mountain (Mario Kart 7, Nintendo 3DS)
Peach Gardens (Mario Kart DS)
London Loop (Mario Kart Tour, mobile)
Merry Mountain (Mario Kart Tour, mobile)
Start your engines! Wave 3 of the #MarioKart 8 Deluxe - Booster Course Pass arrives 12/7! Available for Nintendo Switch Online + Expansion Pack members at no additional cost, or on its own as paid DLC. pic.twitter.com/lbhHsbpf7L

— Nintendo of America (@NintendoAmerica) November 21, 2022
Wave 1 introduced the first eight bonus tracks: Coconut Mall (Wii), Choco Mountain (N64), Toad Circuit (3DS), Shroom Ridge (DS), Sky Garden (GBA), Ninja Hideaway(Mario Kart Tour, Paris Promenade (Mario Kart Tour) and Tokyo Blur (Mario Kart Tour).
Just 4 months ago, we received Wave 2 of content with: Tour New York Minute (Mario Kart Tour), Mario Circuit 3 (SNES), Kalimari Desert (N64), Waluigi Pinball (DS), Sydney Sprint (Mario Kart Tour), Snow Land (GBA), Wii Mushroom Gorge (Wii), Sky-High Sundae (New)
With it we reach the halfway point of the planned content plan, with which Nintendo aimed to add 48 tracks to the 48 that already came standard, setting a new record for any installment of the series and staying at the gates of 100. The rest will arrive in stages in 2023.