What NBA Playoff games are on today, Wednesday, May 25, 2022?
Neither the Boston Celtics nor the Miami Heat can seem to pull away in the Eastern Conference finals, with the game tally now standing at 2-2.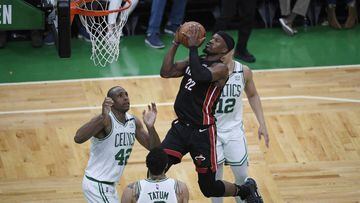 It's been a back-and-forth battle between the Boston Celtics and the Miami Heat in the Eastern Conference Finals, with neither team being able to win two games in a row in the series. This, of course, is good news for basketball fans who want a longer-lasting playoffs showdown.
Boston prevailed in Game 4 to draw the series level at 2-2, with Jayson Tatum's 31 points powering the team's 102-82 victory. It was a lopsided match from the start, with Miami racking up a single point in the first eight minutes of play. The Celtics never let them get anywhere close.
There were several key players missing in action- Tyler Herro was out for Miami owing to a groin injury, while Boston had to do without Marcus Smart, who was unable to play due to an injured ankle.
The East finalists head back to Miami, where both teams will struggle once more to take the lead in the Conference finals series.
NBA Playoff game, Wednesday, May 25
Boston Celtics @ Miami Heat Game 5 live with AS USA
You'll also be able to follow live-text coverage of Game 5 with AS USA's very own Dane Arlauckas, who'll be giving you the run-up to the game and stay with you until it's time to give a wrap up of all the game excitement.