PREMIER LEAGUE
"Devastated!" Mo Salah's apology to Liverpool fans
With a game still to be played in the Premier League, The Reds' hero over recent seasons felt the need to say sorry to the fans.
Liverpool FC came closer than any other side to achieving the unbelievable quadruple last season. It was truly remarkable. But those exertions, and possibly the failure to bring in the required reinforcements, have seen a huge drop off in levels during the 2022/23 campaign. Yes there have been glimpses of the team we have become so accustomed to watching over recent years - the 7-0 battering of rivals Manchester United will go down in the history books - but consistency, and general effectiveness in their play, has seen the squad let themselves and the supporters down.
No Champions League for Liverpool
A horrific season by the club's standards was almost turned around as Jürgen Klopp's men strung together seven consecutive victories between April and May (Leeds United, Nottingham Forest, West Ham, Tottenham, Fulham, Brentford and Leicester City) while the clubs above them stuttered. Although faint, there was still some hope that they would be appearing in UEFA's showpiece competition next year, the final version of the current one. Then came the draw against Aston Villa, and points picked up by Newcastle and Manchester United in their penultimate games secured their places.

A few minutes after the Red Devils despatched with Chelsea at Old Trafford, an emotional post from Mohamed Salah appeared on social media.
"I'm totally devastated. There's absolutely no excuse for this. We had everything we needed to make it to next year's Champions League and we failed," began the short statement from the Egyptian attacker upon confirmation that for the first time in six seasons their place was lost.
"We are Liverpool and qualifying to the competition is the bare minimum. I am sorry but it's too soon for an uplifting or optimistic post. We let you and ourselves down."
Few would be surprised to learn that United and other rival fans were quick to respond with less than sympathetic comments.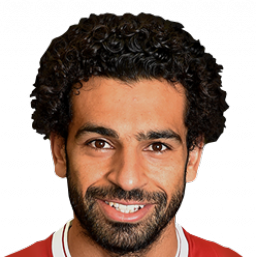 The Egyptian's eight goals and four assists in his recent games have proven to be insufficient to reach the top four, but have, at least, lifted The Reds into a Europa League place. And fans will remember what happened when Klopp built an almost untouchable side from there in his first Anfield revolution.