Diego Lainez on wanted list for MLS and Liga MX clubs
His brother, Mauro Lainez, confirmed during an interview with Fox Sports that the 22-year-old has offers from Liga MX and MLS.
The lack of playing time that Diego Lainez has experienced since joining Portuguese side SC Braga on loan during the summer prevented him from receiving a call up for the Mexico national team for the 2022 World Cup. The 22-year-old is undergoing a bleak spell since moving to Europe's top tier due to the lack of continuity.
Braga decided to end his loan deal and Diego Lainez will return to parent club Real Betis, the team who signed him in 2019 from Club América for 14 million euros. Now the Mexican international will have to look elsewhere for minutes to regain his peak form, but his options are limited in Europe so he might need to return back home.
MLS or LIga MX
Diego Lainez' brother, Mauro, confirmed during an interview with Fox Sports that the 22-year-old has offers from MLS and Liga MX clubs. At the same time Mauro said that it will be his brother who makes the final decision because apparently there is a small chance that Diego decides to stay in Spain.
"He [Diego] will make the final decision. There are offers from Mexico, MLS and to remain in Spain but he has the last say. Diego has to choose his own path and we [family] will support any decision that he takes. It is time for him to decide what he wants, what he is looking for, what are his dreams and where he is going to be happier," said Mauro.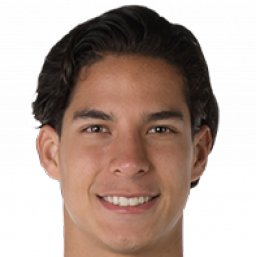 It is not known which clubs in Major League Soccer are keen on signing the 22-year-old, but in Liga MX, Tigres UANL is making a strong bid to have him for the Clausura 2023 tournament. Lainez has made 13 appearances across all competitions with SC Braga so far this season.