Fluminense head coach slams racist River Plate fans
Fernando Diniz was incensed by racist gestures conducted by several River Plate fans during the Copa Libertadores clash in Buenos Aires.
Brazilian side Fluminense fell to River Plate (2-0) away in Buenos Aires in the matchday five clash of the 2023 Copa Libertadores in the Argentine capital on Wednesday night.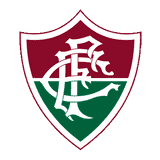 After the game 'Flu' head coach was clearly angered by racist gestures conducted by a section of the home supporters with veteran defender Felipe Melo in particular being targeted.
Speaking post game Diniz stated: "You could use the stadium CCTV cameras and see that there were several fans imitating monkeys...several. And to make it worse they think that it is something funny. "It's not acceptable. It wasn't just here inside the stadium. It was also being replicated in the streets of Buenos Aires before the game".
The 49-year-old added: "Conmebol has to take action on the matter. This can't happen. It's not just one isolated fan, there are many making these gestures. This is a shame for the country (Argentina), for the city, for the club... "These individuals are not fans and should be sent to jail. This has to be a crime not just here but all over the world and Conmebol really now has to take action."