LaLiga smooths Atleti's ruffled feathers over fixtures
Atlético were scheduled to play on Sunday April 10 at 20:30, with the LFP apparently not considering the possibility of a Champions League date.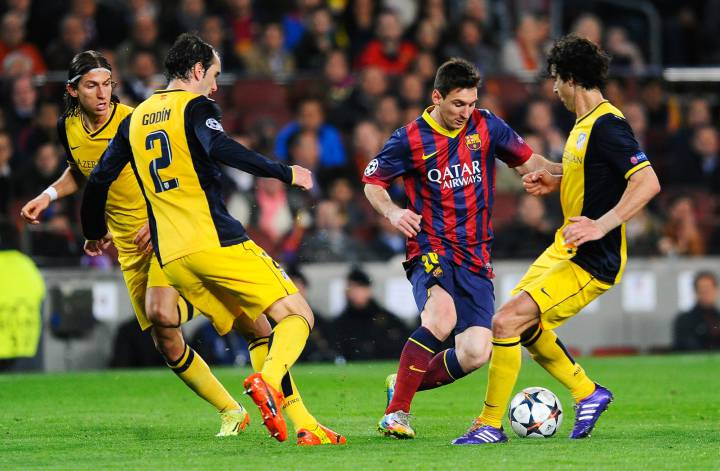 The LFP moved swiftly after the Champions League draw to rearrange the week 32 Liga fixtures involving Atlético and Barcelona after the sides were drawn together in Europe. Initially, Atlético were scheduled to play Espanyol in Cornellà on Sunday April 10 at 20:30, with Barcelona making the short trip to Anoeta to play Real Sociedad 24 hours earlier on Saturday April 9. In order to avoid any hint of favouritism, the governing body has moved Atlético's fixture to Saturday as well, with kick-off set for 18:15, two hours before Barcelona will take to the field in San Sebastián. The two sides are due to meet in the second leg of the European tie at the Calderón on Wednesday April 13, with the first leg taking place at Camp Nou on April 5.
Atlético were already staring daggers at the LFP after the week 32 fixtures were announced, before the last 16, second leg Champions League ties had been completed this week. The original timetable supposed that Atlético would not be in the draw for the quarter-finals but Barcelona would. LFP chief Javier Tebas said that the fixture list would be changed if Atlético were playing in the Champions League on a Tuesday, but did not mention anything about a potential Wednesday fixture initially.
It is not the first time that Atlético have been less than amused with the scheduling. When the LFP decided to introduce Monday night games two seasons Atlético were handed the unpopular slot on consecutive weeks, prompting the club president Enrique Cerezo to threaten the league with a no-show if the side were slated for another one.
The fixtures rejig means that the match between Sporting and Celta at El Molinón, originally scheduled at 18:15 on Saturday April 9, will be moved to Sunday 10 at midday. The week 32 matches between Athletic-Rayo and Villarreal-Getafe will also have to be moved.