REAL MADRID
Lewandowski's agent admits Real Madrid talks
In comments published by Der Spiegel, Cezary Kucharski says there have been meetings with Real over a deal for the Bayern Munich striker.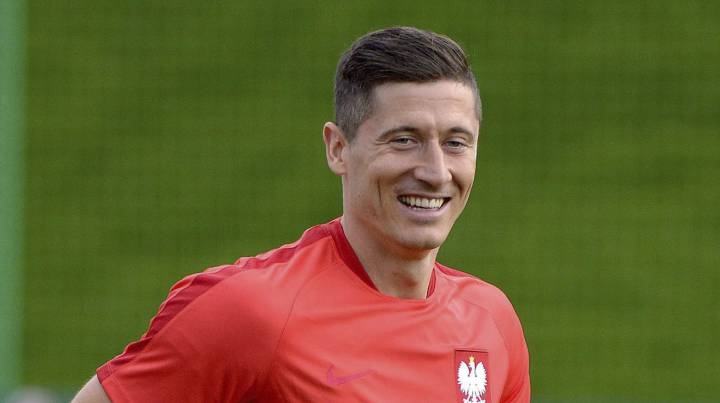 Robert Lewandowski's agent has admitted that there has been contact with Real Madrid regarding the signing of the Bayern Munich striker.
Cezary Kucharski is quoted by Der Spiegel as saying discussions have taken place with Real over the Pole, and that Bayern have been kept abreast of developments.
"Real Madrid contacted us a few weeks ago and we've had several meetings," he explained. "They're a huge, exciting club and we've listened to them."
Kucharski went on: "We've also informed Bayern that we've held talks with Real Madrid."
Despite extending his Bayern contract until 2021 in March, Lewandowski has frequently acknowledged his admiration for Madrid.
Der Spiegel also claims the 27-year-old would be handed a six-year deal at the Bernabéu, earning 25 million euros a season plus incentives.