REAL MADRID
Cheryshev: "I was partly to blame" for Cup fiasco in Cádiz
The Russian midfielder confessed to 'Deportes Cuatro': "I was carrying bookings over from the previous season and I shouldn't have played".Villarreal-Barcelona live online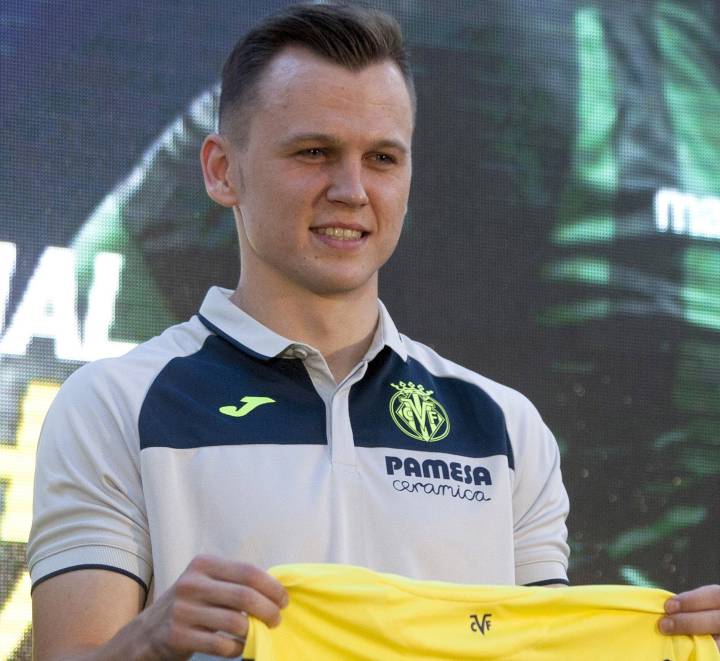 Several months after the event, Denis Cheryshev spoke about Real Madrid's elimination from the most recent edition of the Copa del Rey, telling Deportes Cuatro today that he must shoulder a portion of the blame, for being illegally fielded in the first leg tie against Cádiz.
"I didn't know what was going on. I was playing and I couldn't understand why the Cádiz fans were all chanting. The punishment was fait because I shouldn't have played that match. And I think part of the blame is mine. I was carrying bookings through from the previous season and I shouldn't have played", Cheryshev confessed.
Cheryshev added that had always hoped that he would return to Villarreal, a club he hopes will win the league. "Villarreal is an amazing club, a fantastic place and it's great to be back here. When I left, I always had it in my mind that one day I would return and what I want more than anything is for Villarreal to win the league".
He also recalled his brief time back with Real Madrid last season, and explained that he struggled to accept the secondary role he had under Rafa Benítez and while Zidane told him that he would have more of a chance of playing, "I thought it would be better if I left".
Cheryshev explained: "With Benítez, I had a hard time accepting a role in which I never seemed to get a chance to play. Right from the start Zidane told me that he would be counting on me but I felt the best solution for me was to leave. Out of the two of them, I'll stick with Zidane..."
The Villarreal player also said he was moved when Arbeloa showed up in his old No.21 shirt when Madrid celebrated winning the Undécima: "Arbeloa remembered me and the situation I was going through and that, for me, was unbelievable. I will always be eternally grateful to Real Madrid".