Spain's High Court to reopen Neymar transfer investigation
Reports say that evidence of fraud and corruption among individuals means that the case should be reopened. PSG vs Bayern Munich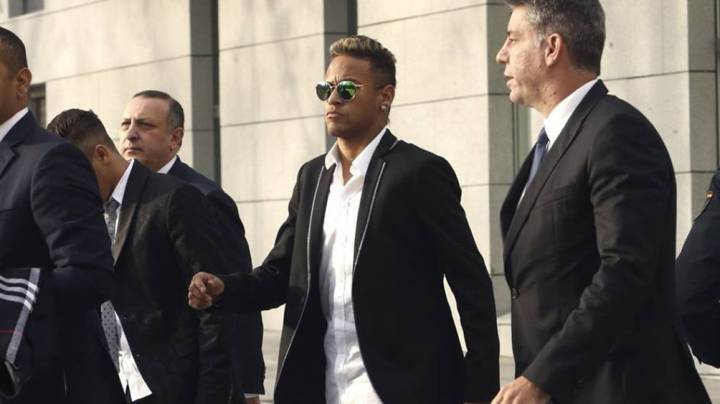 Neymar case to be reopened
Spain's High Court has ordered a judge to reopen the investigation into the transfer of Neymar from Santos to Barcelona.
Evidence of fraud and corruption
Judge José de la Mata threw the case out of the High Court back in July citing a lack of evidence but a group of magistrates led by Ángela Murillo say that they have found evidence of fraud and corruption among those involved and that the case should be reopened.
Re-examination of two contracts from November and December 2011, they say, suggest that the 'free transfer market of footballers was altered.'
The first contract outlined that Barcelona would commit to paying €40 million as a transfer fee and pay Neymar €36.1 million in wages over a period of 5 years. The second, it is said, was a false loan contract in which Barcelona agreed to pay him €10 million. According to public prosecutor José Perals, the €10 million were in reality an advanced payment to guarantee the transfer.
Neymar acted through 'other means not allowed by FIFA'
The court maintains that Barcelona, represented by then-President Sandro Rosell, agreed with Neymar and his family company N&N to guarantee the future transfer with an advance of €40 million. According to the prosecutor, this act "altered the transfer market and the player's procurement" when faced with a €36 million offer from Real Madrid (more than Barcelona had formally offered) and saw Neymar opt "to go through other means not allowed by FIFA."
The player, his representatives and Barcelona have all been accused of concealing the true value of the €100 million transfer from DIS, the third-party investors who owned 40% of Neymar's transfer rights.
AS will continue to bring you more on this story as further details emerge.