Lucas Hernández ordered to do 31 days of community service
A Madrid court has sentenced the Atlético Madrid defender and his ex-girlfriend, Amelia de la O., over domestic abuse charges.
A magistrate's court in Madrid has ordered Atlético Madrid defender Lucas Hernández to carry out 31 days of community service over charges of domestic violence brought against the player and his ex-girlfriend following a fight between the pair on February 3. Amelia de la O was handed the same punishment.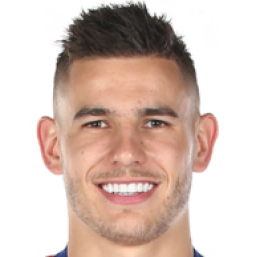 They were both also given a restraining order preventing contact of any kind for a period of six months. Amelia de la O was also fined 180 euros for damages.
Prosecutors petition for jail terms
Prosecutors had asked that Hernández be sentenced to a seven-month jail term and his ex-girlfriend to four months for charges of domestic abuse, and a further two months for Amelia de la O for damage caused to the player's car during the altercation.