Who is Gorka Villar? Profile of the son of the Spanish FA President
The son of Ángel María Villar is one of four people detained as part of an anti-corruption investigation. He has been involved with scandals at CONMEBOL.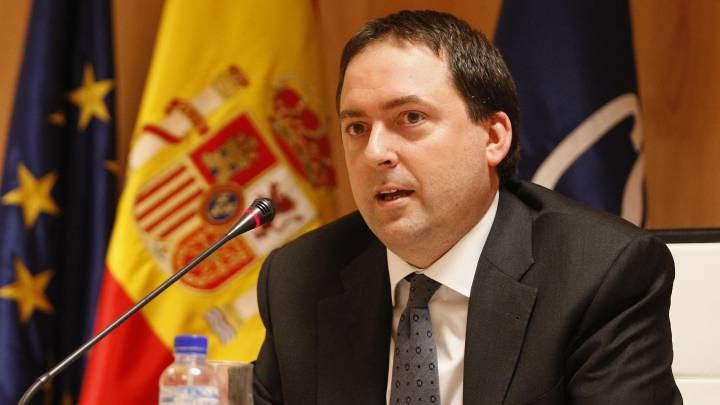 Gorka Villar, son of Spanish FA President Ángel María Villar, is one of the four people detained by police through the anti-corruption investigation 'Operation Soule'.
Gorka Villar led CONMEBOL for two years
In recent years, Gorka has extended the tentacles of the Villar family's power across world football. While Ángel María has exercised his influence in FIFA and UEFA, Gorka, a lawyer who specialises in sporting law, was involved in South American football as the general director of CONMEBOL between 2014 and 2016.
"I am proud to be able to help my father"
Gorka Villar, 18 May on El Larguero
Various scandals during Gorka Villar's time in South America drew him out of his comfortable shell of anonymity. The most notorious of those emerged in September 2015, when eight Uruguayan clubs, including giants Peñarol, accused Villar of extorting money from them to force them to withdraw a complaint against CONMEBOL. Those clubs had accused CONMEBOL of selling the television right for the Copa Libertadores for a cut-price.
Already involved with Spanish FA
Gorka Villar was accustomed to the ins-and-outs of the Spanish FA (RFEF) prior to his escapades in South America. He worked alongside his father in the campaign for the 2004 Spanish FA presidential elections. Ángel María emerged victorious over Gerardo González Otero, but it was one of the most difficult re-elections he has negotiated.
He gained further influence around the time that Spain won the 2008 European Championship to commence a Golden Era of Spanish football. With his father re-elected without opposition, he assumed an unspecified but active role in the organisation of La Roja's friendly matches.
As AS stated in 2010, Gorka Villar facilitated the match between South Korea and Spain in the lead-up to the 2010 World Cup in South Africa. That is one of the matches under investigation as part of Operation Soule.
Gorka: "I am proud to be able to help my father"
Following his spell at CONMEBOL, Gorka Villar again became involved with the Spanish FA. He led his father's latest presidential election campaign. Days before Ángel María Villar was announced as the president for his eight term, Gorka Villar was interviewed on El Larguero.
"For me, I am proud to be able to help my father… I have learned to be honourable and to follow his principles, even though sometimes there are people who don't understand you," He told Manu Carreño on 18 May 2017.