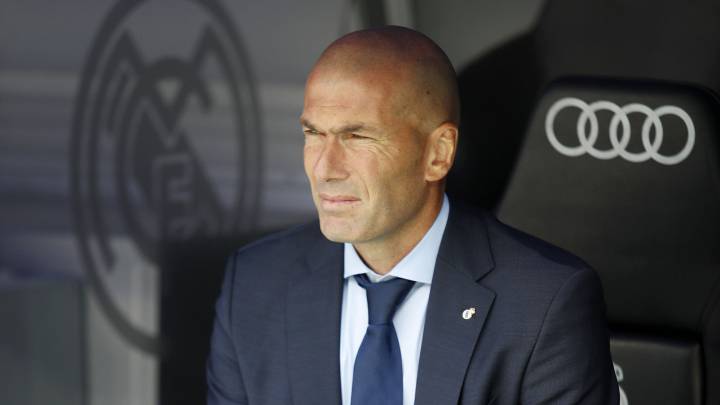 Real Madrid coach Zinedine Zidane spoke after his side were held to a 1-1 draw with Levante at the Santiago Bernabéu, Los Blancos' second draw in as many games.
The game: "We can't be happy with our performance today. Against Valencia we dropped two points playing well. I'm not worried, but today we didn't play well".
What was lacking? "Many things. The start of the game is important and you have to play with intensity. After that we lost Benzema and then they scored. We have to start strong and score first, but we also have to be patient and not lose our heads. We have to play better".
Are you paying for the Super Cup victories? "No, physically we're fine. Proof of that is the fact we were strong in the second half. Scoring should have been easier with the chances we created".
Rotations: "I'm not going to change. Everyone is entitled to their own opinion. I make decisions and that won't change just because of one bad game. I believe in what I'm doing. We have to do better because we can".
A number nine: "We can't change that. This is the squad we have available. Cristiano will play on Wednesday. Solutions come from the squad we have. What we're not happy about is the game".
Lack of goals: "If you create chances you have to be decisive. I'm not too happy with the way we used the ball and the little errors and lack of concentration at points, which we paid for".
Cristiano: "He's really important but when he's not playing we need to find solutions. We could've won without him".
Benzema: "It's a thigh strain. Hopefully it won't be too serious".