There is always someone, somewhere who can go one better and it is now emerging that the consecutive goal scoring record in official matches held by Brazilian outfit Santos (featuring the great Pelé) of 73 which Real Madrid equalled on Sunday is not, in fact the all-time record. This news was broken to us yesterday by the footballing "well of information" that is 'Míster Chip. Upon exhaustively studying the subject he cast a certain doubt about the Santos record as it emerged that São Paulo FC were on target for 82 straight games (but many in the regional Campeonato Paulista league) but it would now appear that Buenos Aires side River Plate actually hold the all-time world record with 96 consecutive games finding the target.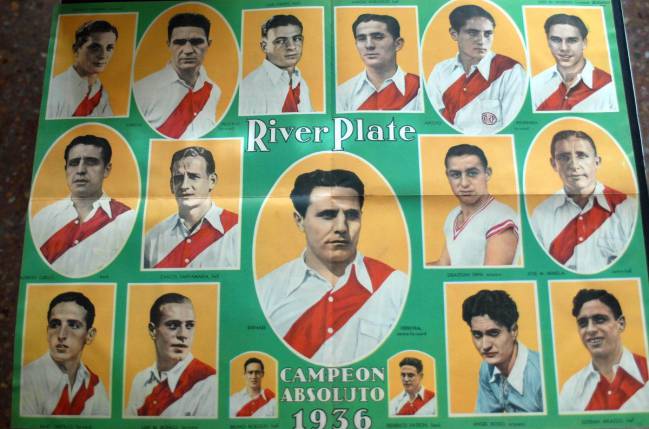 Vamos River vamos
So the River Plate record is now the new objective for Real Madrid to aspire to. It's true that goals were scored with far greater ease back in the 30s with the Argentine giants establishing this record in the years 1936 through to 1939. It was deemed that after the 1-3 win at Anoeta on Sunday, Zidane's men had drawn level with Santos and equalled the all-time record. With Mr Chip's revelation, Real Madrid could surpass the River record at Balaidos when they face Celta Vigo in January 2018, assuming they find the target in the interim matches.
Better than Pelé
That attacking force was the precursor for 'La Máquina' the classic River side from the 1940s featuring the likes of Muñoz, Moreno, Pedernera, Labruna and Loustau. The "Milliionarios" side who held the record featured the likes of Moreno, Pedernera but with a forward line of Peucelle, Vaschetto and Bernabé Ferreyra who was known as "The Beast". It was reported that a local magazine offered a gold medal to any keeper who could keep him at bay and it was rumoured that he reinforced his boots with steel for added power. Moreno was the top marksman for River bagging 77 of the record breaking goals with many claiming that he was even better than Pelé.