Pepe Mel: "Worried about being sacked? Not even for a second"
Deportivo slumped to a 4-1 defeat at Espanyol today: "All I am concerned with is tomorrow and the things I have the control to change", the coach said.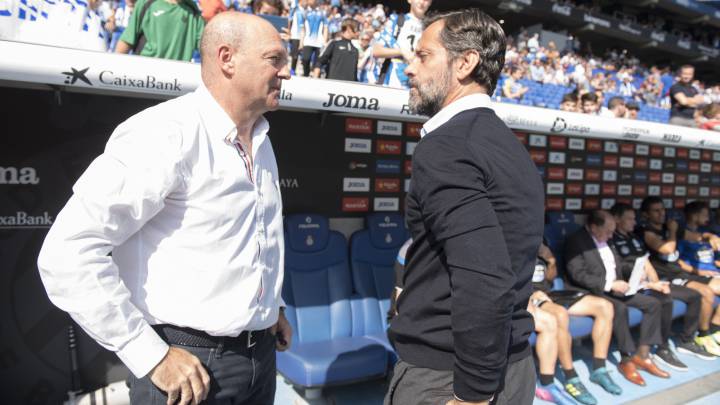 Pepe Mel offered his thoughts on what went wrong for his Deportivo side in this afternoon's 4-1 defeat at Espanyol - a result which keeps the Galicians locked in the drop zone with just one win from six games.
Espanyol penalty killed us off, says Mel

Feelings on suffering the fourth defeat of the season: "Well, the game itself had phases which were not reflected in the final score. I heard whistles from the home stands when the score was 2-1 which says to me that we were in control of the game and were advancing on Espanyol's goal with ease. That's where we lost the game - in the two chances which we didn't take. Espanyol were the better side at both ends. But that spell when we were playing well ended when they got the penalty and going down 3-1 killed us off".
Defensive mistakes: "I'll tell you how I see it - I train with these players every day and any team which has let in 14 goals in six games has clearly got a problem. On top of that we didn't put our chances away and if you don't capitalize on your chances at both ends then you are going to lose. Once again we were caught out from a dead-ball set-piece, a penalty… after conceding 14 already, we should have identified the problem what we need to do to correct it".
Deportivo with serious issues at the back
Conceding early goals: "We have been talking about that all week and we've been working on it. In my chats with the lads it's something which I have stressed that we need to sort out. But it's happened again... by the third minute we wer already behind and any belief we had left was drained out of us with the penalty".
Are you afraid for your job? "Every coach always has to live with that fear. It makes no difference. What mattered was today - this game. Now the only thing that matters is tomorrow. It is up to me to resolve the problems we've got - being more effective in front of goal and not conceding so many… we need to look more secure when balls are played in from both wings… we'll work on that, but I'm not going to waste a single second worrying about whether my job is safe".