Parejo blames Getafe pitch for Valencia's first LaLiga loss
The Valencia midfielder blamed how the ball wouldn't roll and how dry the grass was for Marcelino's first loss in LaLiga of the season.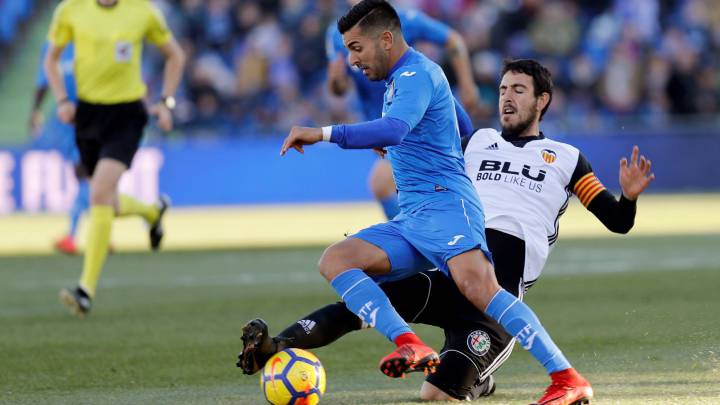 Valencia captain, Dani Parejo, blamed the state of the pitch at Coliseum Alfonso Pérez, for his side's first loss of the season. Marcelino's side were beaten 1-0 in the Madrid suburbs thanks to a goal from Markel Bergera as they failed to capitalise on league leader Barcelona's draw with Celta Vigo on Saturday afternoon.
"It's the first loss," he said, "We knew it was going to be a difficult field. You have to say well done to them but to be the best league in the world, you can't play on a field like this. It's not right. It's not an excuse but the ball wouldn't run, the pitch was dry. I don't think they looked after the pitch during the week. You have to look for solutions. With conditions like this, you aren't going to see good football," he continued.
The goalscorer, Bergera, added "we are already used to these comments, the pitch is the same for both sides. Also, the advantage they had was playing with an extra man for over an hour."