BAYERN 1 - REAL MADRID 2
Vazquez: "Asensio has shown for a long time he is a top finisher"
Marco Asensio and Lucas Vazquez spoke after the game in which they teamed up for the goal that gave Real Madrid the win over Bayern Munich.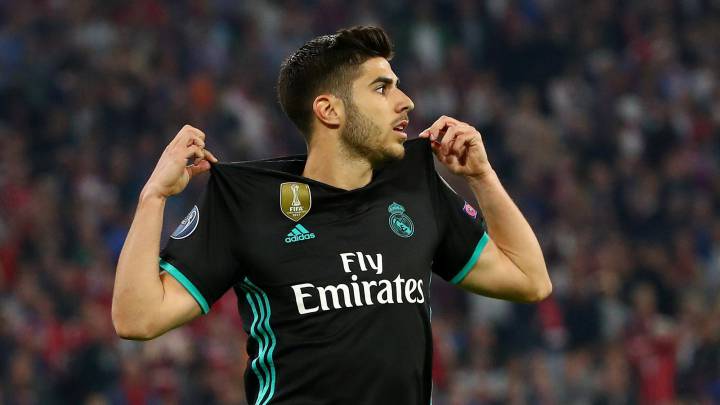 Marco Asensio, the author of the goal that put Real Madrid in the second half at the Allianz Arena, spoke to BeIn Sports after the game.
Result: "The goal is important. We have the slightest advantage and in the return leg it will be the or even more complicated."
Bayern's level: "We knew that Bayern were very strong, that in phases of the game, they were going to dominate and we knew how to suffer and take advantage of our chances."
His goal: "The Bayern player gave a bad pass and I saw Lucas was going forward, he kept it until the defender arrived and I set out for the back post. The important thing about the goal was it brought the win.
Lucas Vazquez says Asensio is a top finisher
Asensio: "It was a very good counter when Rafinha lost it. In the end Marco finished perfectly. He has demonstrated for a long time that he is a top finisher."
The return leg: "There's a lot left in it, it will be a very long 90 minutes. Last year Bayern made things very difficult for us and this year too."