Iconic Brussels Manneken Pis to wear Atleti colours on Saturday
A local Belgian Atletico Madrid fan club will oversee the act as the iconic statute will wear the red and white Atleti stripes next Saturday.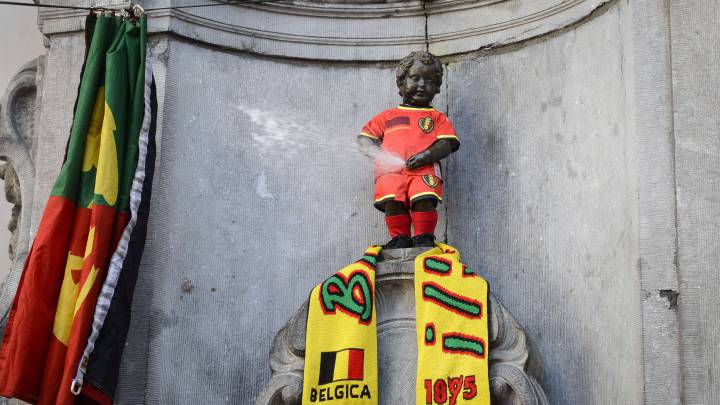 The famous Manneken Pis statue in the Belgian capital will wear the Atletico Madrid colours next Saturday (October 20) as part of an initiative secured by local Brussels fan-club Peña Bruselas Frente de Liberación de Panadero Díaz and the local city council. The tribute celebrates a decade since the inception of the Brussels based supporters group.
The event is set to commence at 1100 CET in the famous Grand Place square in the Belgian capital where the mini-kit will be formally taken to the statue to dress the iconic figure
The parade will pass along the touristic Rue de l'Etuve along to the Rue de Chene where the statue is located. At approximately midday, the Brussels municipal orchestra will play the Atleti club anthem as the statue is dressed in the famous red and white shirt with the event to be attended by representatives from the LaLiga side and the Spanish embassy based in Brussels.