ARGENTINA
Emiliano Sala tribute shirt unveiled by home town club
Emiliano Sala played his first football with local side San Martín de Progreso from 1994 through to 2005 before moving to Europe.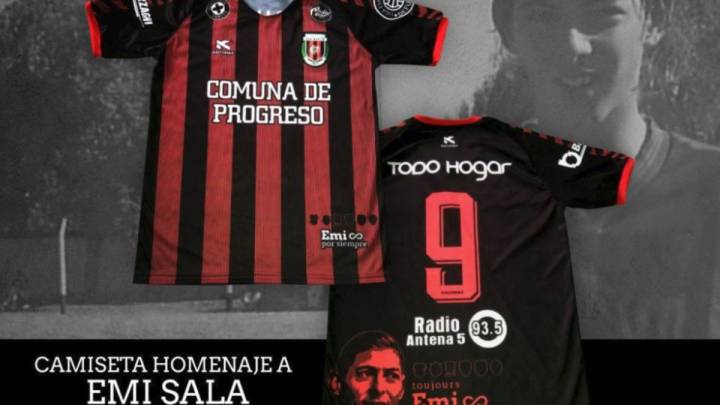 The recent tragic death of Argentine player Emiliano Sala sent shock waves throughout the footballing world with the pain most acutely felt in his native Santa Fe province in Argentina.
The player left a powerful legacy and impression among fans of all the football clubs he played for during his brief career which included spells in Spain with Mallorca based Club Soledad, in France with the likes of Orleans, Niort and most recently Nantes where the Ligue 1 side retired the No. 9 shirt in his honour. The pain even resonated with Cardiff City fans who despite never having seen the Argentine wear in the famous blue shirt were deeply saddened by Sala's passing.
His first club San Martín de Progreso who play in the regional Liga Esperacina de Fútbol in Santa Fe were anxious to pay tribute to Sala who joined the 'Rossonero' at the age of four and have launched a special shirt commemorating Emiliano.
The new shirt (made by Kalcomax) features the red and black traditional colours of the club along with 93 thin stripes which represent the 93 goals Sala scored in his time as a professional player. The back of the shirt features a picture of Sala along with the words: "Toujours Emi por siempre".
San Martin have also decided to rename their 2,000 capacity stadium after Emiliano and this weekend ahead of their 4-0 home league win, members of Sala's family were involved in the honorary kick-off before the match.