Iker Casillas: Real Madrid fans salute "eternal captain"
The Bernabéu paid tribute to their former keeper and captain on Sunday after he suffered a heart attack during training with FC Porto last Wednesday.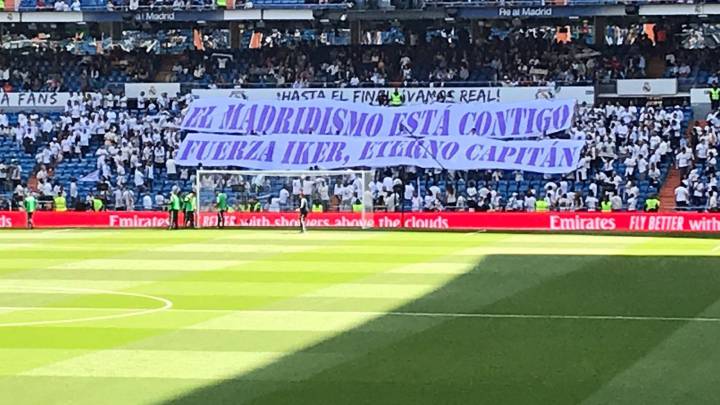 Real Madrid fans and players paid tribute to Iker Casillas on Sunday before the match against Villarreal as the former Bernabéu keeper and captain recovers from a heart attack he suffered last Wednesday while training with his current club, FC Porto.
Real's players took to the pitch wearing shirts with the slogan "Iker, we're all with you" before kick-off against the Yellow Submarine while fans raised banners in the stands with the words: "Madridismo is with you. Strength, Iker, our eternal captain."
Casillas on the mend after heart attack
Casillas has been receiving treatment at the CUF Porto Hospital where his condition has been described as stable.
Zinedine Zidane also took time out to send messages of support, both in private and on social media, and said a few words before his usual press conference in praise of Casillas, who won five Liga titles and three Champions League trophies during his career at Madrid and who remains the club's second highest appearance-maker with 725 competitive matches.