Zlatan Ibrahimovic slapped with two-game suspension
Los Angeles Galaxy will be without the Swedish star for two games after Major League Soccer decided to suspend the captain for last week's dispute.
Zlatan Ibrahimovic has been suspended for two games by the MLS disciplinary committee for his actions during LA Galaxy's home match against New York City FC last Saturday, which the Swedish striker's side lost 2-0.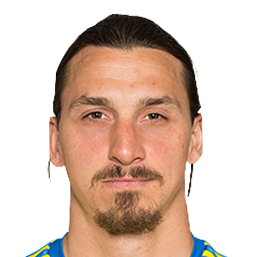 Ibrahimovic's ban has been handed down due to his altercation with NYC FC keeper Sean Johnson. In the 87th minute Ibrahimovic was nudged in the back by Johnson, with the Galaxy captain reacting by grabbing Johnson's neck with his right hand before both players tumbled to the turf.
There is as yet no decision as to what Johnson's ban will be.
The Swedish striker will miss Sunday's home against the Colorado Rapids and next week's game against Orlando City in Florida.
Ibrahimovic is second in the league scoring chart with nine goals in 10 games, behind Los Angles FC captain Carlos Vela, who leads the table with 13 goals.