Luka Jovic empties Frankfurt locker ahead of Madrid move
The Serbian striker is awaiting the announcement of his 60-million-euro move to LaLiga and, according to German media, already has his mind on Madrid.
Luka Jovic already has his mind in Madrid. The Eintracht Frankfurt striker will be in the white of Real Madrid next season and is now just awaiting both clubs to make the official announcement of the agreement, one that sees him make the move for 60 million euros.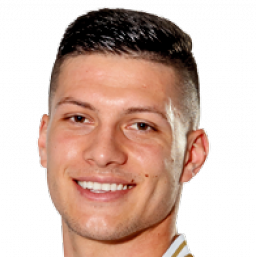 Luka's left locker
The striker is so close to this change of scenery that on Thursday morning German paper Bild was reporting that he had already cleared out his locker at the training centre in Frankfurt. They say he has taken with him all his belongings as he heads off on holiday, and has no intentions to return as he plots leading the line at the Santiago Bernabéu next season.
The Bundesliga side expressed their resignation to the fact that they would be losing their star, while mindful that both Haller and Rebic are also targets of Europe's big clubs.
Jovic has begun a short holiday before joining up with the Serbian national team for two games against the Ukraine and Lithuania, on 7 and 10 June respectively, in qualifiers for Euro 2020. The date of his presentation has not yet been announced but is expected to follow quick on the heels of Eden Hazard.