REAL MADRID
Zidane tells Brahim he wants him in his squad next season
Zinedine Zidane wants Brahim in his squad next season and As understand that he has transmitted this to the young attacker, who joined from Man City.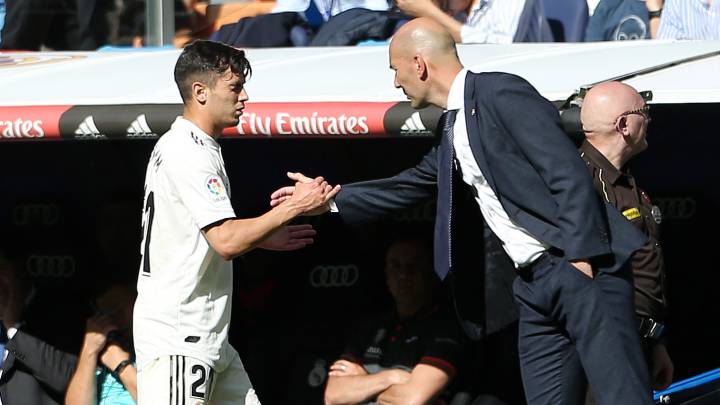 Brahim Díaz will be at Valdebebas on 8 July to start preseason under the orders of Zinedine Zidane. He set off on holidays with a message from the manager to be relaxed about next season. The club's initial plan was to loan out the youngster but Zidane does not see that as the solution. "Calm down, kid, I am counting on you and next season, you'll see the field," he told him As have been told by a source.
Zidane arrived at an impossible juncture of the season and he gave chances to players in an effort to figure out his summer plans. Some of those players did not take those chances but Brahim did and Zidane is said to be fascinated by his talent and potential.
Brahim earned his place and Zidane set to fight and keep him
The January signing from Manchester City was a starter in the last few games in the league with Vinicius remaining on the bench even when he returned from his ankle injury. He scored against Real Sociedad with a golazo and Zidane was not short of praise. "He has no fear, he's fast and I like players who play," he said. "He's daring." Brahim responded with very clear intentions about his future and said he wanted to stay and be a success at Real Madrid.
Zidane would prefer to keep Brahim and loan Vinicius out for the coming season and it's a point of contetion inside the club. The club believe the Brazilian to be 'untouchable' and see Brahim as expendable for now with no shortage of suitors for a loan. For now, Zidane is winning the battle and his message to Brahim is clear. Calm down, kid, I'm counting on you."