Dembélé's reasons for refusing PSG move in 'Operation Neymar'
According to French newspaper L'Équipe, the Barcelona winger made it abundantly clear why he was not willing to be part of a swap deal.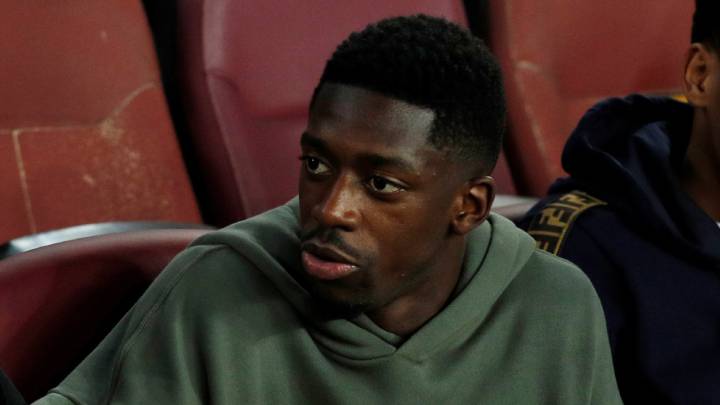 Ousmane Dembélé appeared to be the key to making Neymar's return to Barcelona a reality during the summer. The Frenchman, however, did not want to end his Camp Nou experience for a move to Paris and so the credits rolled on the soap opera regarding the Brazilian, at least until the next episode. And on Thursday, L'Equipe delved further into the reasons for the former Borussia Dortmund forward making this decision.
11

No Paris 2019 for Dembélé
According to the French newspaper, the primary reason is that Dembélé feels he is in the place he wants to be and has no intention of leaving Barcelona. The Catalan team is said to be the 'club of his dreams' and the story makes it clear that he does not fear the competition that he faces to get into the first team, even if that was to include the arrival of Neymar.
"I will fight to impose myself here." This was Dembélé's firm message and he added that the idea of competing in Ligue 1 with Paris Saint-Germain was not a big enough draw to convince the player. One reason for this is that he feels his 'big dream' of winning the Ballon d'Or is more likely at the LaLiga giants.

Ousmane: Tuchel's number 1 choice
The relationship between Dembélé and Thomas Tuchel, the current PSG manager, remains good. Both were together for a season at Dortmund but, more than that, they have a bond that goes beyond the professional context.
According to L'Equipe, Dembélé and Tuchel speak regularly and in each of their own successes there is always a message of congratulation from the other. These strong feelings between the two are the main reason why Tuchel chose Ousmane as a replacement in the case that Neymar finally left.
Once negotiations had begun for the Brazilian's transfer, the German coach explained to PSG what his preference was. Unfortunately for him, that desired player has his own, very clear, plans to succeed in the blaugrana colours.