Alves: "Neymar's future happiness lies in Barcelona"
The Brazilian defender and former PSG team-mate maintains that Neymar needs to return to Barcelona "to carry on the success he enjoyed there".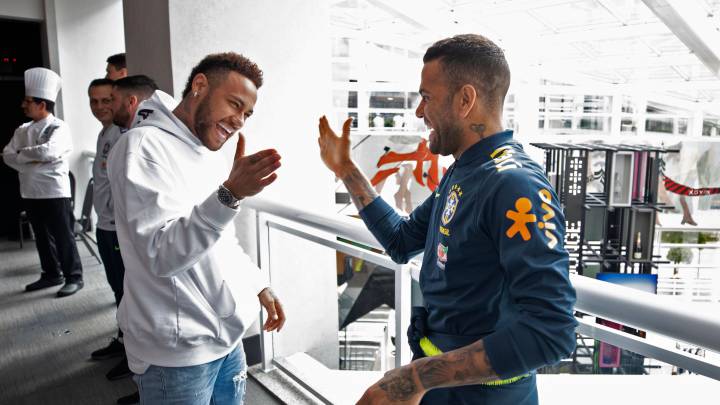 Dani Alves and Neymar are close friends with the current Saõ Paulo defender having played alongside the striker at Barcelona, PSG as well as being team-mates for the Brazil national side. Alves is well placed to analyse the situation which Neymar is currently undergoing with the Ligue 1 side.
Speaking to BusinessInsider, the defender claimed: "Neymar's happiness is in Barcelona" and added that he only felt that Neymar could find contentment at Camp Nou which would give him a chance to further the success he knew there before the move.
Neymar's time in the French capital has been dogged by injury coupled with incidents off the field which have impacted on the player's well being and level of contentment in the 'City of Lights'.