FOOTBALL
Inside Luka Modric's new €12 million house in Madrid
The new home purchased by the Modric's has a massage parlour, a gym, nine bedrooms and has a swimming pool along with several other amenities.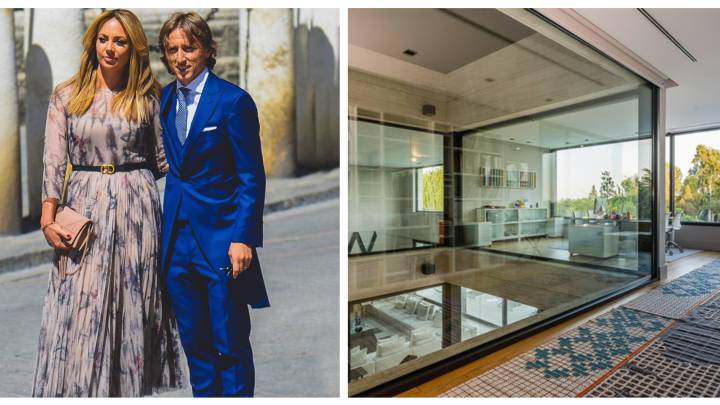 Luka Modric is one of the most important players in the history of Real Madrid but little is known about his private life. The former Ballon d'Or winner likes to keep his the focus on football. The Croatian is married to Vanja Bosnic (37) and they have three kids together.
When they moved to Madrid in 2012, they moved to La Moraleja where many of his teammates already lived. The midfielder has left his old home, however, and moved into a new house in the same area according to Informalia. The new house is more modern than the previous one and cost him around €12 million.
The new house is 10,000 sq metres with 2,700 of those are for the house where there are nine bedrooms and nine bathrooms. The majority of the house is lived on one floor with a kitchen, a bathroom and six bedroom along with a massive living room.
The second floor is where visitors will stay with incredible views to the garden. There is also a spectacular cinema with 18 seats. There is also a glass wine cellar and a room for kids that is 80 metres with swings and television and a climbing wall.
There is another room for massages a modern gym and a garage that can fit 10 cars. The house also has a separate apartment with two rooms, a bathroom and a living room. Outside is a huge garden, swimming pool and both padel courts and a crossfit circuit.
They bought the house through Promora, an agency that buys and rents properies in the poshest and most luxurious areas of Madrid.