Forlán: "Valverde will be the key player for Uruguayan football"
The new Peñarol head coach was full of praise for his compatriot: "Surely but surely at Real Madrid is showing us of the player he could be".
-You played with Fede Valverde with Peñarol in 2015. What can you recall about him then?
-You could already see key signs of great talent and already at the age of 17 he was a strong player with a great ability to read the game. He was fast and possessed a 'rocket shot'. We all felt that if he stayed on the path, he really could become an excellent player.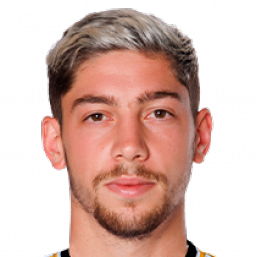 -Are you surprised with his explosion this season?
-To be honest I'm not. I had no doubts about the player and my doubts were more reserved for the club. So many times, we've seen these young players sent out on loan as was his case in the season before last. Sometimes the younger players struggle to break into the first team and end up forging a career at the loan clubs. Fortunately this is not the case for Valverde. Real Madrid have shown great patience with him and over time he's starting to show us the great player we all knew he could be.
-What is is ceiling?
-None, he's just 21 and is already playing really well. I said some years back, that he will be the standard bearer in the future for Uruguayan football. 
-Where do you feel he plays best?
-I feel he plays well when he has freedom. When he's in the central role, he can provide assists, score and track back.
-Uruguay has always been a nation that has produced some fine strikers in the past. Now we're seeing a wave of midfielders emerging, is this a surprise for you?
-It's no major surprise as we're lucky in Uruguay to be able to produce great players who go on to play with Europe's biggest clubs and I hope that it's a trend we can maintain for years to come.