Málaga suspend coach Del Amo after sexually explicit video leaks
Málaga have suspended the first team coach but the owner has Tweeted suggesting he doesn't believe Del Amo's story of extortion.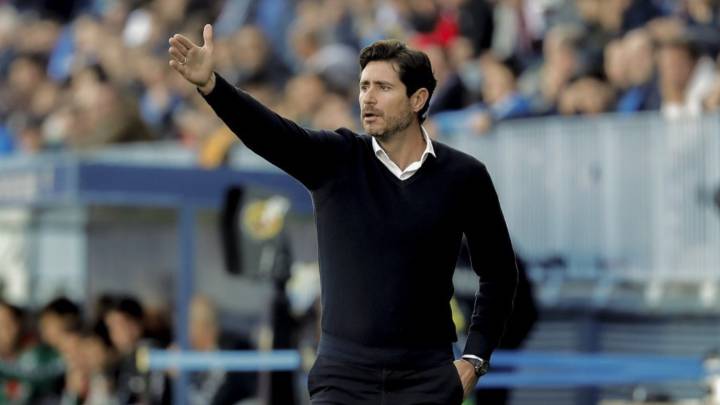 Struggling second division side Málaga CF have suspended coach Víctor Sánchez del Amo from his duties after a sexually explicit video of the coach was leaked online.
The club issued a communique stating that Del Amo will be sidelined from the Costa del Sol based side until a full investigation is carried out.
The Madrid born coach later posted a message on his Twitter account claiming that he was the victim of an extortion campaign and he had handed the matter over to the police to investigate.
Málaga's owner, Abdullah Al Thani sent an enigmatic tweet on Tuesday night. The message reads like a poem and suggests Al Thani does not believe the coach's story of extortion.
Players support Sánchez del Amo
The Málaga players released a statement on Wednesday offering their full support for the coach.

We still waiting to know Who is the person he lying always ?
he is like the Angel Never make mistakes
He does not want to admit the mistake
just one time said the truth
Did you think that will help you
of you always lying to everyone !?
Be strong and say I make a mistake
(....)

— Abdullah N Al Thani (@ANAALThani) January 7, 2020