Barcelona hired social media 'influencers' to damage players' profiles
Cadena Ser's programme 'Què t'hi jugues' maintain that the company was used to boost the club's image and undermine individuals such as Messi, Piqué, Font, Roures...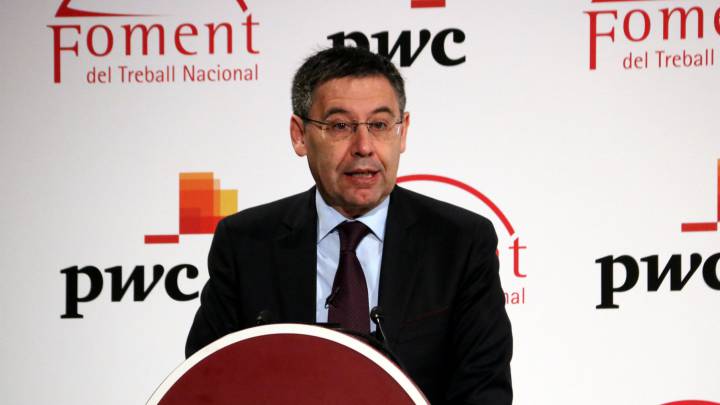 Cadena SER's programme QuèThiJugues has revealed that an independent social media company was contracted by the Camp Nou club to boost the public profile of the current board of directors and at the same time, aim to undermine individuals with a close relationship with the institution and even current playing staff with the likes of Víctor Font, Jaume Roures, or former and current players such as Xavi, Puyol and Piqué targeted.
The company in question, I3Ventures signed a contract with the club some three years ago for a moderate fee given that a more significant payment would have needed the approval of the club's share-holders. The company allegedly embarked on a campaign of creating social media accounts with messages applauding the work being carried out by the board while at the same time criticizing a series of individuals closely connected with the football club. FC Barcelona directors acknowledge the agreement with I3Ventures but deny that the company was hired to attack individuals in an online capacity.
⚠️⚠️ La NOTÍCIA COMPLETA del QUÈ T'HI JUGUES d'avui:

💻 El Barça treballa amb una empresa que crea estats d'opinió a xarxes per:

✅ PROTEGIR la reputació de Bartomeu i la junta

⛔ EROSIONAR la imatge d'exjugadors, candidats, polítics, entitats i méshttps://t.co/raKCv1cyLu

— Què T'hi Jugues (@QueThiJugues) February 17, 2020
Some of the published social media messages from La SER's programme relating to the claim include:
📸 El Barça té contractats els serveis d'una empresa que, entre d'altres, emet aquests missatges a xarxes

📍 El club destina recursos econòmics en una campanya per preservar la reputació de Bartomeu i la junta

📻 EN DIRECTE👇https://t.co/j8lqluVxeo pic.twitter.com/htJ4IjnQaX

— La Llotja del Què t'hi Jugues (@LaLlotja) February 17, 2020
25-11-2017: "Despite Guardiola's best efforts, Messi is still at Barcelona".
"What a fierce character Messi has at home. If anyone has a go at the kids on social media, Antonella will pounce like a lion to defend them".
21-11-2019 "Paquito el Chocolatero and Y Viva España (both songs associated with Spanish centralism). Gerard Piqué has hired Taburete to perform at the Davis Cup in Madrid. Does the world of business bow to politics, of course not".
4-6-2018 "Víctor Font (Barcelona presidential candidate) signed a deal with the devil (Roures) to take over at Camp Nou".
26-12-2019 "Qatar is without doubt the most open minded Islamic country in the world". It's deemed that Pep Guardiola will speak well or the contrary on the basis of what he's being paid.