Arsenal's Gabriel Martinelli passes off Real Madrid rumours
The young Brazilian, who is regarded as "the pearl of the century", doesn't want to hear anything about interest from big clubs: "I want to be a legend at Arsenal".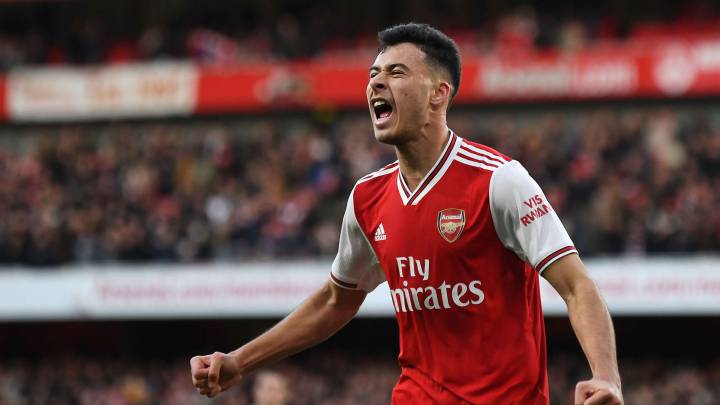 A few months ago, rumours started circulating that Real Madrid were interested in Gabriel Martinelli, the great promise for the future at Arsenal. Still only 18 years old, the Brazilian has impressed this season on the Premier League, scoring 10 so far and setting up another four. He's made such an impact that several top European clubs have taken note and Liverpool manager Jürgen Klopp enthusing that he is "the pearl of the century".
Martinelli happy at Arsenal
However, the teenager is keen to triumph at Arsenal, the club which showed faith in him right from the start and handed him his big opportunity to shine in England. He also says that he enjoys working under Spanish coach Mikel Arteta...
"Real Madrid? I want to win the Champions League and lots of domestic titles to make Arsenal fans very happy. They deserve the best – not only the supporters but all of the club's staff. I'd like to give back to the club after everything they've done for me so far and, as a result, become a Gunners legend," Martinelli explained in an interview with FourFourTwo magazine this week.
"Arteta has been brilliant. He pays a lot of attention to moves and keeps pushing me to improve my game; not only in attack but defence, too. The boss is very wise tactically and incredibly helpful. He's not an angry guy at all, but likes showing you exactly what to do on the pitch: 'If the ball goes that way, don't stay here, go there and turn your body that specific way... He has a keen eye for detail," he concluded.