Coronavirus: Lukaku says 23 Inter players were sick in January
"Srkiniar almost fainted," said Lukaku on Instagram. "Everyone was coughing and had fever." The Belgian reveals Inter Milan's illness at beginning of Covid-19.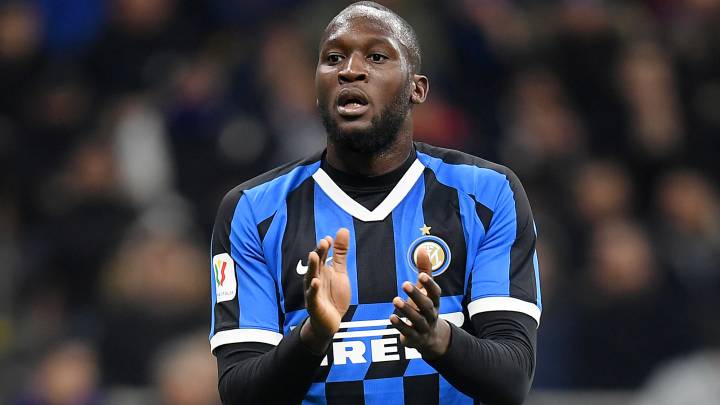 Inter Milan striker, Romelu Lukaku, revealed in a chat with Kat Kerkhofs on Instagram that almost the entire Serie A side were sick in January with coronavirus symptoms. The Belgian spoke to the presenter along with his compatriot Dries Mertens when he revealed the extend of the illness.
"23 of 25 players from Inter were sick with coughs and fever at the start of the year," he said. "But we did tests for coronavirus and despite that Skriniar almost fainted and he had to be subbed off during a game." Lukaku insinuated that there were positive coronavirus tests results.

It was the game between Inter and Cagliari that Lukaku focused on and that is the game when Skriniar had to be taken off after 17 minutes. "We had a week free in January and we returned to work with 23 of the 25 players sick," he said. "I'm not joking."
"Everyone was coughing and had fever," he continued. "When we were warming up, I felt warmer than usual. I hadn't suffered from fever in years."
"After the game we had a dinner planned with the sponsor, Puma, but I couldn't go. I went straight home to bed. I never did a test at the time and we never knew for sure [if we had it]," he said.
Live coverage of the coronavirus pandemic
You can stay up-to-date with the latest developments in the coronavirus crisis by following our daily live blog. We also have dedicated rolling feeds for the United States and Nigeria.