Neymar reveals why he thought about quitting football
Brazil and PSG star Neymar has admitted he had thought about quitting football during moments when he was facing severe criticism.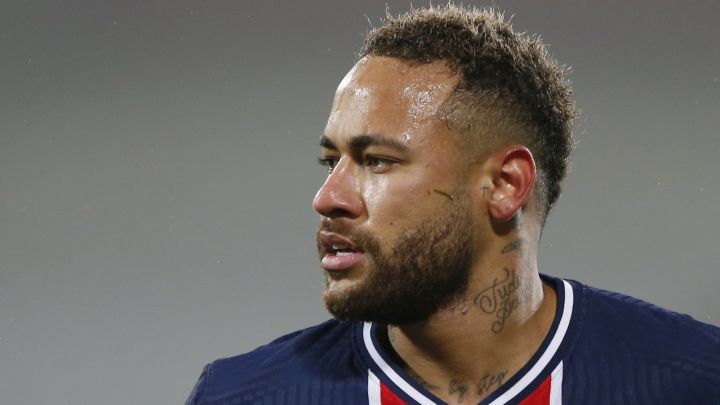 Neymar has revealed that he has previously thought about quitting football due to the constant criticism he has received.
The Brazilian star is unanimously considered one of the greatest footballers of his generation with his talent going unquestioned. However, he has faced incessant criticism during his career over his play-acting on the field, as well as his perceived playboy lifestyle off it.
The criticism became particularly intensified over his diving and on-field theatrics during the 2018 World Cup, where Brazil bowed out in the quarter finals following a humiliating defeat to Belgium.
At the time, the PSG star even faced backlash from some in his native Brazil, where he has long enjoyed idol status on par with the nation's other football greats like Pelé and Ronaldo. Some of that criticism even came from the great Pelé himself.
It was during moments like this that Neymar admitted he felt like giving up the game that has given him everything. But ultimately it was his passion for the game and a recollection of his achievements that stopped him from packing it all in amid his anger and frustrations.
Neymar: "I did want to stop playing"
"I will never lose the passion for football, but I have had moments that I wanted to stop playing," Neymar said in an exclusive interview with Gaffer.
"Once, I reached a point of asking myself why I should keep playing if they do not like it. I used to go home hot-headed and then remembered everything I've done to get me here. The love I have for football and all those things just calmed me down and brought me back to reality.
"Because, I'm very lucky. Truly. I have achieved a lot of things in my career that made me and my family incredibly happy. Just debuting for Santos FC, winning the first title with Santos, winning the Libertadores Cup was super important as well. Joining Barcelona was a dream of mine since I was a kid, winning the Champions League, my arrival in Paris. These moments will always remain special to me."
Neymar: What people see on the pitch is different from reality
The 28-year-old is often spoken of in the same breath as Lionel Messi and Cristiano Ronaldo when it comes to talent, though perhaps he has been a more divisive figure due to some aspects of his behaviour both on and off the pitch.
Asked about the world's perception of him, Neymar told Gaffer: "The truth is that everything people see on pitch is very different from my reality. My friend once said that 'they either know you and love you and, if not, they don't know you,' so that explains everything."
He added: "Also I think social media is one area where many people can come and take part of your life, by judging you, hating and envying you. That's why I never take people's comments seriously. I don't like reading things that are not cool, things that are not necessary. But, there are people around me, my friends, family and teammates, who end up reading these comments and get upset.
"The world is very sensitive for that reason. It is very easy for people to talk about your personal life without really knowing you. But the real me, the real Neymar, is well known by my family, the people who work with me and my friends. They know me! These are the opinions I care about.
"What happens on the football pitch is something that only those who play the game can understand and those who have never played will never understand. It's as simple as that."