Revealed: that chat between Cristiano Ronaldo and Pepe
It was a terrible night for Juventus in the Champions League as Porto, despite having a man sent off, eliminated the Serie A champions.
The Champions League round of 16 produced a major surprise, the elimination of Juventus at the hands of Porto. The Portuguese side, not having the best of times in their domestic competition, gave an excellent account of themselves against the Bianconeri after winning the first leg 2-1 and taking advantage of the away goals rule in the second after a tense period of extra time.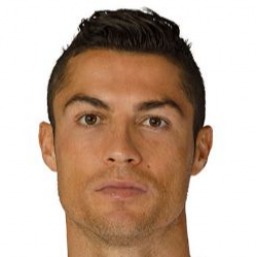 "I'm going to win!" Cristiano tells Pepe
This result saw the exit of Cristiano Ronaldo ahead of the quarter finals, something the former Real Madrid star is not accustomed to, and this brought with it added feelings that spilled out with his Portuguese compatriot Pepe, as evidenced by a video shared by UEFA on Instagram.
"Play it! I'm going to win," Cristiano shouted to his international teammate in a clip recorded from behind the goal defended by Agustín Marchesín.
"I'm going to win and it'll be with you on the pitch," the striker repeated to the defender.
Along with the clip the Champions League Twitter account captioned with the post with: "Cristiano Ronaldo always wants to test himself against the best." Unsurprisingly the tweet quickly went viral.
As we know, this time Ronaldo was unable to live up to his own confidence.
Porto face Chelsea in the quarter finals of the Champions League.