Anthony Davis posts 42-point game against the Phoenix Suns
Los Angeles Lakers forward Anthony Davis starred in Sunday's 123-110 win over the Phoenix Suns and feels he is getting better with each game.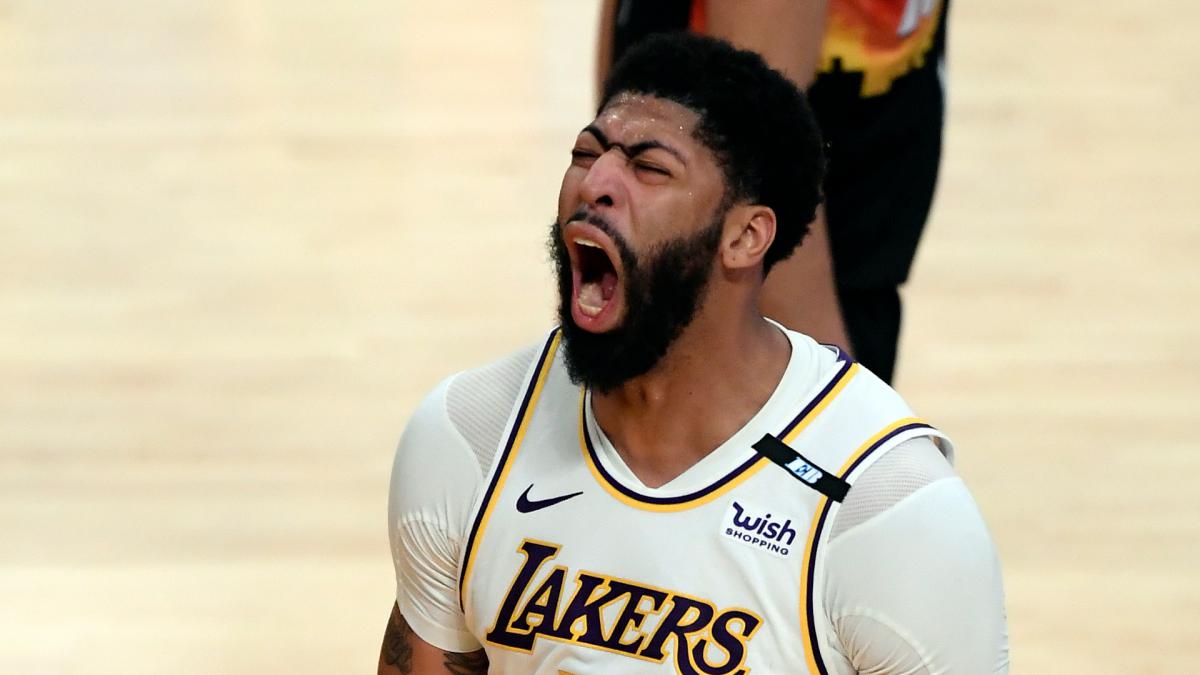 Anthony Davis joked he is feeling "20 per cent" his old self after posting a season-high points tally to lead the Los Angeles Lakers to victory over the high-flying Phoenix Suns.
Davis was playing his 10th game since recovering from a strained Achilles and calf injury that kept him out for more than two months.
He posted 42 points and 12 rebounds, as well as five assists, three steals and three blocks as the Lakers beat their Western Conference rivals 123-110 in Los Angeles on Sunday.
Davis hits 40 points for seventh time
It is the seventh time in Davis' career that he has managed 40 points, three blocks and three steals in a game. The only player to have more such games over the past 35 years is the great Michael Jordan (14).
The Lakers are now within a game of the sixth seed in the west, which guarantees a postseason berth, and Davis feels he is slowly getting back to his best.
"I'm at 20 per cent my old self!" the 28-year-old said. "I'm kidding. I'm feeling good. I'm getting my legs and my rhythm back, getting my steps back on both ends of the floor.
"I feel good. I'm getting better each game, getting my wind back each game.
"My legs are not as heavy during games. All the shots I'm taking, I'm not using all of my legs. My legs are feeling good again – that's important."
LeBron James out again
The Lakers were without LeBron James against the Suns for a fourth straight game due to a troublesome ankle injury.
Head coach Frank Vogel will not rush the four-time NBA champion back for the remainder of the regular season, with a decision to be made ahead of each remaining game.
"Our position doesn't affect LeBron's timeline," Vogel said. "Bron's going to try to get in there as much as he can to get a rhythm without agitating the ankle.
"I don't think how Anthony's playing or how our seeding situation looks like is going to change LeBron's timeline."
However, Davis expects James to be fit and ready for the postseason whether he plays before then or not.
"What I've seen from LeBron today, he'll be fine," Davis said. "Trust me. He'll be fine."