Is there a fourth stimulus check coming in June? Relief bill updates
The IRS is still sending out the $1,400 direct payments but there are already growing calls for a fourth stimulus check to be included in the next relief bill.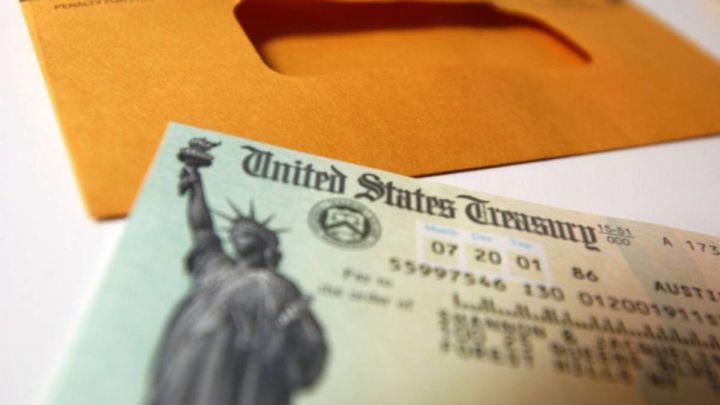 The IRS will continue to make payments as part of the third round of stimulus checks for the rest of 2021, sending out the supplementary 'plus-up' payments to those who were initially underpaid.
But while that continues there is a growing appetite, both in Congress and across the country, for another round of direct payments to be included in the next relief bill. President Biden has largely refused to comment on speculation that a fourth stimulus check is in the offing, making it unlikely that more stimulus payments will be distributed in the near future.
Biden hosts bipartisan White House meetings
Before taking office, Biden had pledged to govern through consensus and said he would be open to working with the Republicans to find a bipartisan solution wherever possible. However the recent American Rescue Plan was so important that he decided it needed to be passed through whatever means necessary, so he pushed through the bill without a single GOP vote.
He will be desperate to avoid a repeat of that for the next large-scale economic package and has been hosting bipartisan groups in a number of White House meetings to find a compromise for future legislation.
Biden on GOP meeting: "I am very optimistic that we can reach a reasonable agreement."

Says no compromises, but he laid out what he thought they should be doing and how it's paid for. Republican senators said they would do the same and send it back to the White House

— Phil Mattingly (@Phil_Mattingly) May 13, 2021
There had been some suggestion that a fourth stimulus check could have been added to the next stages of his Build Back Better legislative plan, but at $4 trillion the cost is already deemed too high by Republicans.
Bloomberg report that Biden's $2.25 trillion American Jobs Plan was countered with a $568 billion proposal by GOP lawmakers, suggesting that the two sides are too far apart to find a compromise in the coming weeks. The President is eager to persist with a bipartisan solution and his reluctance to use reconciliation again means it is extremely unlikely that a new round of stimulus checks will be distributed before the end of summer.
"Automatic stabilizers" could see stimulus checks sent out in future
While the prospect of an imminent fourth stimulus check now seems unlikely, there are talks ongoing about an inclusion that could see another round triggered in future. Newsweek report that the Economic Security Project has briefed 50 members of staff from the Senate Finance Committee on "automatic stabilizers;" which would provide a framework for more checks without needing additional approval from Congress.
The proposal would see a fourth stimulus check linked to certain economic triggers, with the new payments going out automatically if the unemployment spikes, average household income falls, or other indicators of economic health.
Adam Ruben, director of the Economic Security Project, believes that doing so would be a smart move and help to avoid a delay if stimulus checks are urgently required in future: "Putting in place these kinds of triggers would smooth out the recovery and no one is left at the mercy of Washington gridlock in future recessions."