US NEWS
When is Cyber Monday 2021? What time does Cyber Monday start?
The US's biggest day of retail of the year is nearly here, as the long month of deals come to a head on November 29.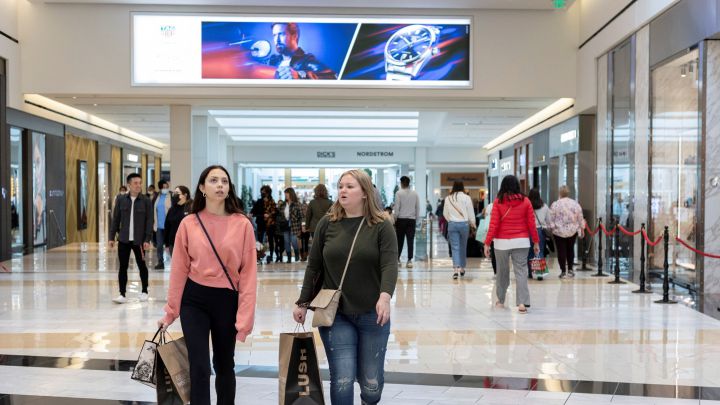 While the unofficial Cyber Monday date is tomorrow, Monday 29 November, the differentiation between Cyber Monday and Black Friday is virtually non-existent. Many businesses have been doing deals for the last few weeks in preparation, but the big ones are expected for Cyber Monday.
Each store will be doing their own deals at different times and finding out is easier than ever. Check up on the website of your preferred store for the exact times. More than likely, midnight is go-time so make sure you can buy what you want before stock is exhausted.
With covid-19 still on the loose and a new variant causing concern around the world, Cyber Monday is a good opportunity to score deals without the risks of in-person contact.
Which is better, Black Friday or Cyber Monday?
Apart from the obvious, that Black Friday tends to revolve around in-store deals and Cyber Monday, as the name would suggest, is where online shopping really comes into its own, there are some other key differences between Black Friday and Cyber Monday according to Business Insider.
For items you're likely to buy once a year or less often, you'll probably find better discounts on Black Friday. Anything you'd buy as a gift is likely to have better discounts on Cyber Monday. In addition, Business Insider proposes that if you're willing to buy products from resellers, Cyber Monday is a great time to shop on eBay. "You'll find a lot of people reselling items they just purchased on Black Friday," said Janet Alvarez, the executive editor of the personal-finance publication Wise Bread.
Cyber Monday is actually now even bigger than Black Friday, retail sales on Cyber Monday in 2020 soared to a record high of $10.7 billion online, making it the biggest retail day of the year.