Isco: "Atleti will be desperate to beat us after the finals we won"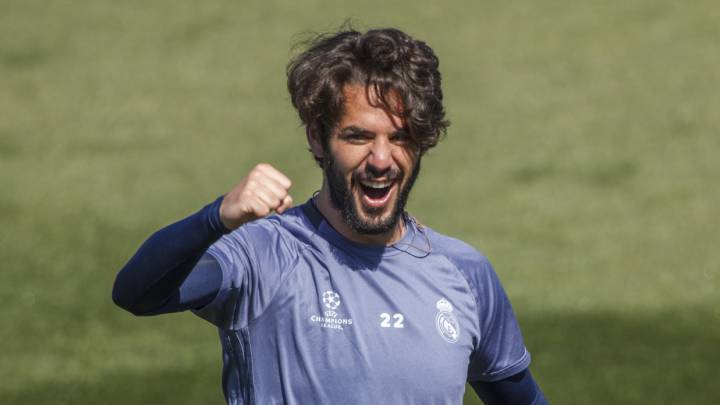 Real Madrid midfielder Isco said ahead of the clash with Atlético in the Champions League semifinals that the tie will be "very close" given that getting the better of Diego Simeone's side over two legs is "even more complicated" than inside 90 minutes.
"Atlético are a very difficult side to play against and even more so over two legs. I've been in Madrid for four years and in each of the four we've faced them in the Champions League. Hopefully the outcome will be the same as in previous years," Isco said in an interview with Spanish betting house Codere Apuestas.
Isco: "It'll be a close tie"
The 25-year-old also predicted that Atlético will have the bit between their teeth after losing two finals against Madrid in the last three years and getting knocked out by their city rivals in the quarter-finals two seasons ago. "Atlético are a very good side, they keep proving that, and they are very competitive. It'll be a close tie and they'll be desperate to beat us after the two Champions Leagues that we've won."
Speaking about Sergio Ramos' last-gasp goal in the 2014 final when Atlético had one hand on the trophy, Isco recalled: "It still makes my hairs stand on end. It was a really important goal, when he scored it I knew we wouldn't lose. It came at a key moment and I felt like I'd also scored the goal."
Penalty shoot-out last year
When it came the penalty shoot-out in last year's final, the usually unflappable Spain international admitted it was "the most stressful moment of my career."
"You have to be there to know what it's like. If nobody had missed in the first five penalties then I would have had to take one. But fortunately my teammates scored them all and we were able to bring the Undécima back to where it belongs."
Isco also spoke about his relationship with the Bernabéu, where many a player has found themselves on the end of the fans' ire. "I've been lucky to have enjoyed the affection of the Bernabéu practically from the first time I set foot on the pitch. That makes everything a little bit easier."