REGIONAL PREFERENTE
Referee threatens to send players off for speaking Basque
The threat was made by the match official Manuel Sarrión González at a Regional Preferente (fifth tier game) game in Idiazabal as they faced Elgoibar.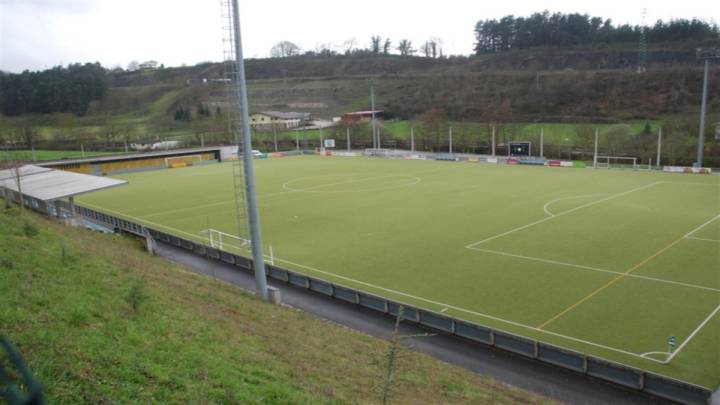 "Anyone caught speaking in Euskera (Basque language) will be sent off". This was the introduction by the Andalusian referee Manuel Sarrión González to both team captains ahead of yesterday's Regional Preferente game which was played in Idiazabal (Guipúzcoa).
The president of Idiazabal KE Matías Aranburu spoke to reporters post game and affirmed that "before the game the match official told us that he didn't want to hear a single word of Basque during the game, that he understood a word or two but wouldn't be able to pick-up on insults or unsavoury language". I tried to explain to him that here, we all speak Basque and that he'd be able to pick-up any discourteous comments but he was having none of it" lamented Aranburu.
The coach of opponents Club Deportivo Elgoibar Omar Aizpuru was also frustrated with the request claiming to Mundo Deportivo: "This is the first time I've come across this type of request and it's unacceptable that a match official makes this type of demand" adding that "this referee moved here from Andalusia in December and he's trying to make a name for himself".
The game itself passed off without incident in a 0-0 draw in which both teams were forced to express themselves in Castellano (Spanish) on the pitch. Aranburu concluded stating: "Here we always speak in Basque, it's the most natural thing in the world".