Players in Brazil punished for choreographed goal celebrations
After three instances of 'excessive celebrations' being sanctioned, the Brazilian federation has come out in defence of their referees.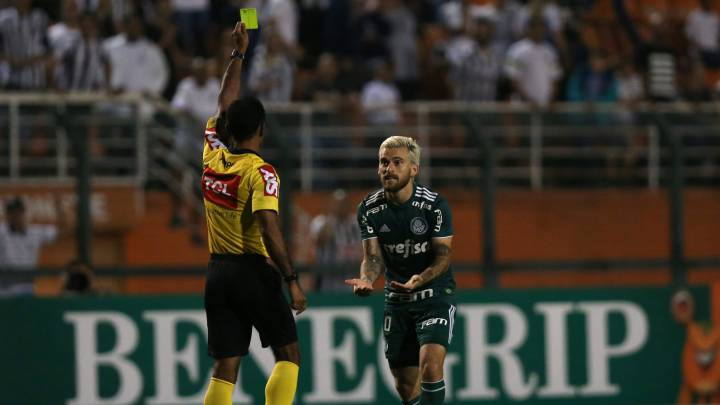 The Brazilian league is fuelling its own unusual controversy right now with players being punished for elaborate celebrations.
Calm down, it's only a goal
The country's top flight is known worldwide for the joy and enthusiasm with which football is played, but in the last few days we have seen three goal celebrations resulting in sanctions handed out by officials. On each occasion a yellow card was shown to the player involved and the Brazilian Football Confederation (CBF) has backed the decisions, saying they want to see an end to "excess celebration" on their fields of play.
"We don't want to encourage choreographed celebrations because they can add to the lost time," said Marcos Marinho, president of the referee's commission of the CBF in an interview with UOL. "This is in rules and if the referee believes that the celebration is going to impact on his control of the game, we defend the punishment," he continued.
"It's a disgrace"
The first 'victim' of this new guideline was Lucas Lima, during the game between Palmeiras and Santos, which finished 1-1. He was booked for an alleged 'inflammatory celebration' following his goal.
"This is repression," criticised Moisés, of Palmeiras. "A goal is an incredible moment and now we can't even celebrate it?! It's a disgrace!"
Moisés was one of the other players to be punished, on Sunday in the 3-2 win over Atlético Mineiro. His opponent on the day, Luan, also saw yellow for the same reason and didn't hide his frustration afterwards: "They're killjoys!"