Coentrao wants out, but demands Madrid continue to pay his wages
According to O Jogo, Fabio Coentrao wants Madrid to allow him to return to Sporting Lisbon but is demanding the club still pay his €4 million-a-year salary.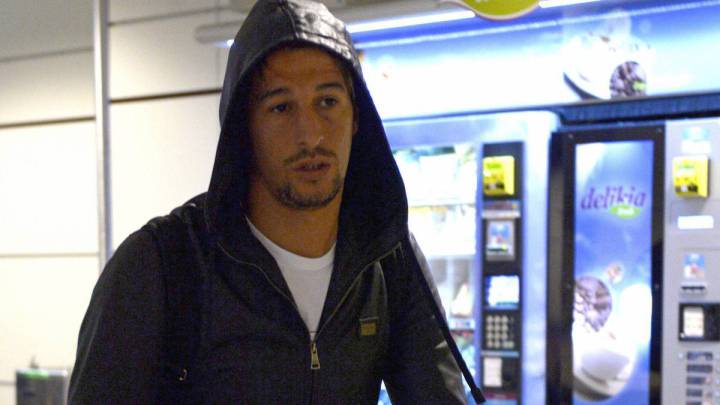 According Portuguese sports daily O Jogo, Real Madrid midfielder Fabio Coentrao is demanding the club allow him to return to Sporting Lisbon, where he spent last season on loan, but that Real Madrid still pay his €4 million annual salary as part of the final year of his contract.
Coentrao was set to return to Madrid this summer after his loan spell with Sporting came to an end. But with no sightings of him at Madrid's Valdebebas training ground, nor in his native Portugal, AS published a story last week, questioning his whereabouts.
In response, Coentrao published photos of him training alone with fitness coach Javier Malo on Twitter, which proved he had indeed returned to Madrid. But some days later it was revealed that Julen Lopetegui had no place for the Portugeuese in his squad, and the defender now has to find an exit door, with a return to Sporting seemingly his best option.
Tense talks ahead
O Jogo claims that Madrid are willing to pay €3 million of his €4 million salary and to let him go back to Sporting. Tense talks could take place between the club and Coentrao over the next few days, as both parties try to come to an agreement regarding his salary.
Madrid, under Jose Mourinho, signed Coentrao for €30 million from Benfica in 2011, giving him a seven-year deal worth €4 million a year. But his first four seasons at the Bernabeu, in which he just played an average of just 30 minutes a game, were plagued by injury and disciplinary offences, before he was eventually loaned out to Monaco for the 2015-16.
On his return to Madrid for the 2016-17 season, he featured in just six games for Zinedine Zidane, before heading out on his second loan spell with Sporting in 2017-18. Now it looks he will see out the last year of his Madrid contract back at Sporting, with Madrid footing the total of his salary bill.
If Coentrao gets what he wants and Sporting take him back, the Portuguese club could avail of his services free of charge for a year, and then opt to make his switch permanent at zero cost when he becomes a free agent next summer.