FOOTBALL
Christmas greetings from Cristiano, Suarez, Vidal, Digne...
As is tradition many of the world's leading football players took time to post greetings to their fans via their respective social media platforms.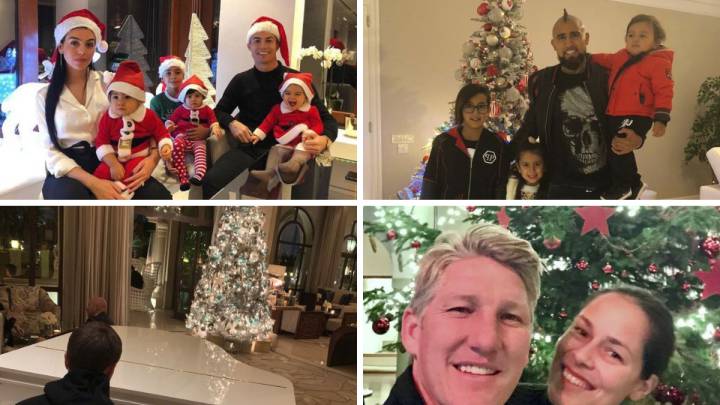 Christmas: a time for giving and sharing, excessive eating, bad television and spending quality time with one's nearest and dearest.
In the world of football social media, it's now become a time for the traditional Christmas post as top players in the game take time to offer seasons greetings to their followers.
Cristiano Ronaldo:
The Juve star opts for the classic family at Christmas pose with all the family and partner Georgina sporting Santa hats.
Arturo Vidal:
Another family pose from the Barcelona player but this time the Chilean and family members adopting a more casual look.
Mario Gotze:
A hotel setting with a touch of Christmas serenading from the piano is the backdrop offered in his greeting from Dortmund's Gotze.
Luis Suarez:
Another family offering from the Barcelona striker but this time from the warmth of the Uruguayan summer.
Lucas Digne:
The Everton player opts for a brief looping six seconds video kissing wife Tiziri in front of the Digne Christmas tree.
Marcos Llorente:
The most bizarre of greetings comes from the Real Madrid player fresh from winning the Club World Cup and spending Christmas time in the desert with partner Patricia "Paddy" Noarbe.