LaLiga club Espanyol rejects link with Spanish far-right party VOX
Espanyol have taken to Twitter to "categorically reject" any link with the far-right party and have asked that the club's name and image not be used for political means.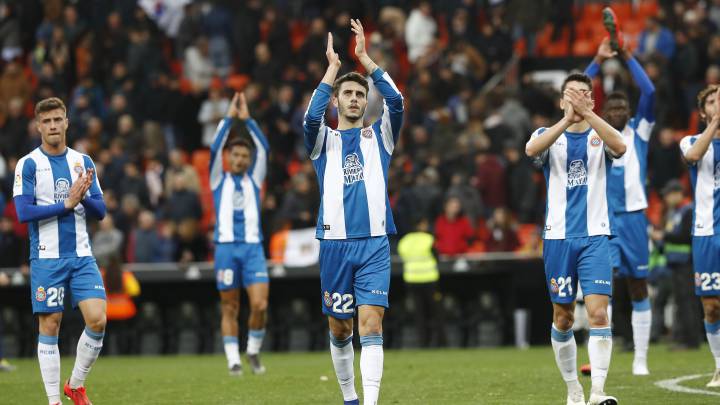 Espanyol have rejected any links with the Spanish far-right party VOX following the publication of a tweet by the vice-president of the party's Barcelona branch to promote the collection of 500 signatures in the vicinity of the club's stadium.
"More than 500 signatures collected at the Espanyol stadium, thanks team, thanks @vox_barcelona, thanks @RCDEspanyol," tweeted Antonio Armado on Sunday, accompanied by a photo of ten presumed VOX supporters in front of the RCDE Stadium holding petition lists and a Spanish flag.
On Tuesday, Espanyol used its twitter page, which had been tagged in Amado's post, to "categorically reject" any link with the party and the use of its image for political means in a direct response to the VOX politician.
Desde el Espanyol de Barcelona queremos rechazar contundentemente la vinculación y utilización de nuestra imagen por parte de su formación política. La entidad ha destacado siempre por promover los valores del deporte.

— RCD Espanyol de Barcelona (@RCDEspanyol) 19 de marzo de 2019
Espanyol: a club "promoting the values of sport"
"From Espanyol of Barcelona, we want to categorically reject the connection and use of our image by your political party. This club has always stood out for promoting the values of sport," read the response to Amador's tweet.
In a separate tweet tagging Amador, Espanyol continued: "We ask that you refrain from using the name and image of the club for partisan interests."
Founded in 2013, VOX has risen to prominence in Spain in recent months and won an unprecedented 12 seats in local elections in Andalusia late last year, becoming the first far-right party to win at the ballot box since the country's return to democracy in 1975.