REAL MADRID
Vinicius' Ballon d'Or bid: Modric is an example and Jese the warning
The Croatian midfielder won it last year at 33 years of age but Jese said he wanted to win it in four years back in 2013-14 just like Vinicius says he wants to.
Vinicius was quite clear during his interview with Manu Carreño on El Larguero on Tuesday night that he is not lacking ambition. He was asked if he sees himself winning the Ballon d'Or and said:
"Yes, that's what I work for. I don't know when...I would like to win it when I'm 25 or 26, when I've matured fully. I am playing with the best right now and I am only 18. When I'm 26 I will do everything well and playing here with the best players in the world, who help me on the field, I think I can win it."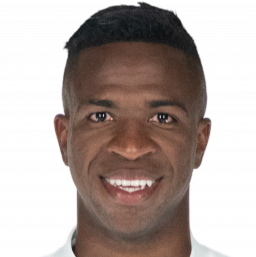 If he was to win it at that age, he would be the youngest Ballon d'Or winner in Real Madrid's history. Di Stéfano (31 and 33), Figo (28), Cannavaro (33), Cristiano (28, 29, 31 and 32), Modric (33) all won it after the age Vinicius is planning on collecting it. Only Ronaldo, who won it at 26, was with Real Madrid when he was crowned the best player in the world and even then it was because of his merits with Inter Milan and with Brazil in the world Cup in South Korea and Japan. 
Vinicius paid homage to Modric during the interview too. "He is an incredible player, he does things so well on and off the field."
The Brazilian needs to be careful though as Jese also said something similar during the 2013-14 season after the Espanyol game. "I dream about winning the Ballon d'Or in four years. Just weeks later, he suffered a serious injury against Schalke and has been unable to regain his best form. SInce then, he has spent time on loan at Stoke and Las Palmas before a move to PSG before moving to Betis this January.
If Modric is an example for Vinicius, Jese should be a warning that longevity and staying healthy are vital if he wants to succeed in winning the Ballon d'Or.