Kylian Mbappé blasts Sané sprint record against Monaco
En route to the first of his three goals that wrapped up Ligue 1 for PSG, Kylian Mbappé travelled at Usain Bolt-like speeds, raising his stock even higher.
Kylian Mbappé continues to impress onlookers. And as if his hat-trick against Monaco which handed the Ligue 1 title to PSG, and his 30 goals across the competition, weren't enough, he also broke the speed record held by Manchester City's Leroy Sané.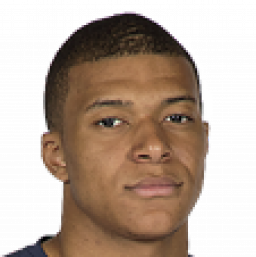 Mbappé goes beep, beep
In the move that ended with his opening goal against Monaco, the 20-year old averaged a speed of 38 km/h as he played the ball out wide to Moussa Diaby before turning on the boosters to reach the return pass that allowed him to tap home. This sprint surpassed that of City's German midfielder last season, when the player was clocked doing 35.5 km/h.
To put this velocity into perspective, Jamaican sprinter Usain Bolt - world and Olympic champion - registered an average of 37.58 in the 2009 Berlin World Championships, as he set a 100m world record of 9.58 seconds. Clearly the comparison needs to take account of the difference in distance covered.
As the World Cup winner's stock continues to rise, rumours remain about a potential transfer to a more competitive league, with Champions League glory still eluding the youngster following PSG's embarassing defeat to Manchester United this season. These rumours are coming out from various sources despite comments by the player himself about being content to stay in the French capital.
The goals are not expected to dry up anytime soon no matter where he is playing.